Looking for designs to market your dentistry? Great news! We have a variety of templates that you can choose from to match your business needs. With our user-friendly dental marketing design templates, you can make changes according to your preferences. Moreover, they're available at an affordable price and won't hurt your budget. Check them out now!
1. Dental EDDM Postcard Design Template with coupon Code
To get more patients, dentists can use postcards. They should include a message and a special deal. These postcards have 4 codes for discounts: offering $50 off a first visit, free teeth whitening, exams, and toothbrushes.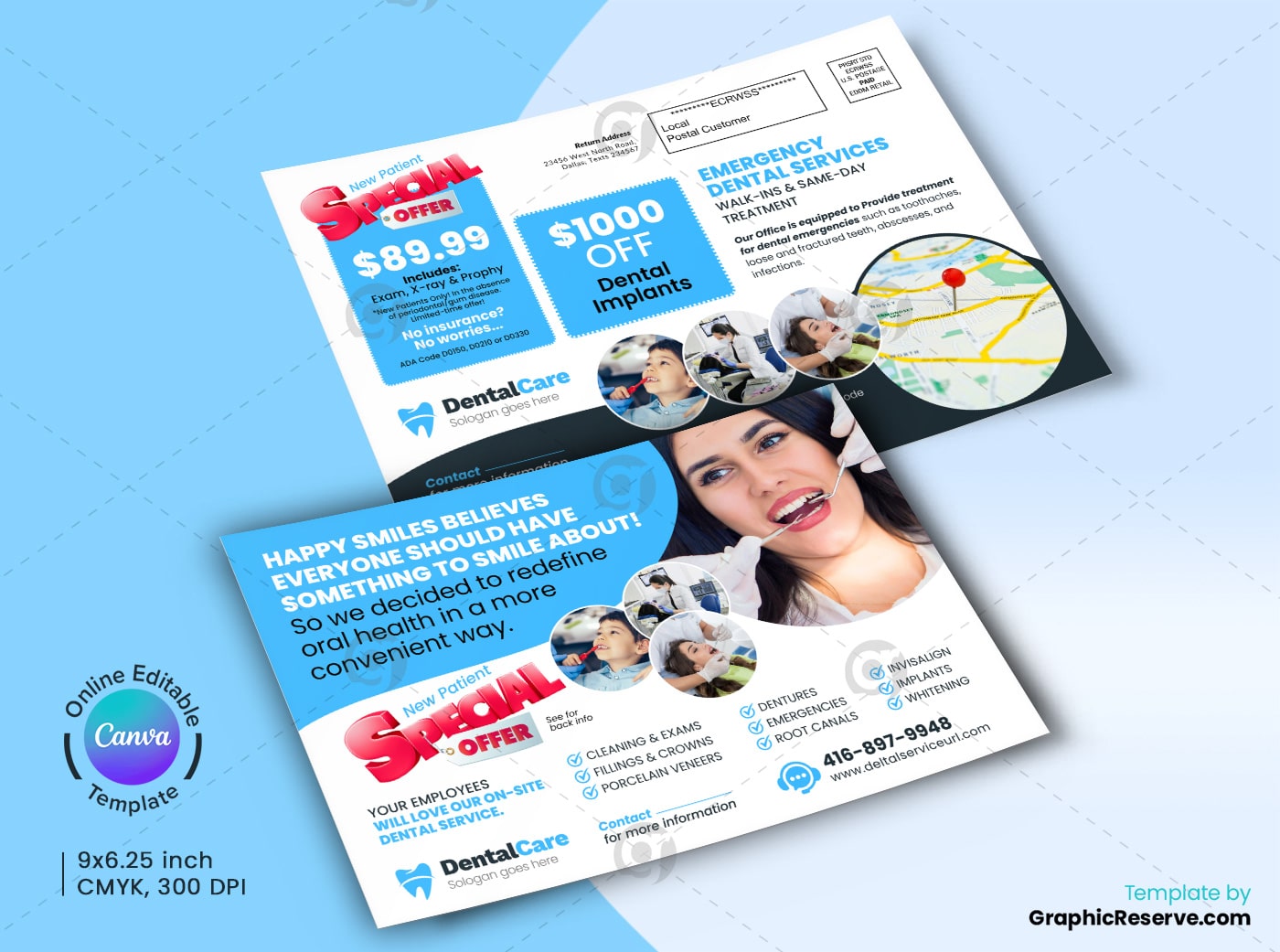 ---
2. Dental Flyer Canva Template
The design of this flyer is simple, featuring a family photo. The services that the clinic offers are shown here with a description. One of the dental services they offer with a discount is highlighted for $149.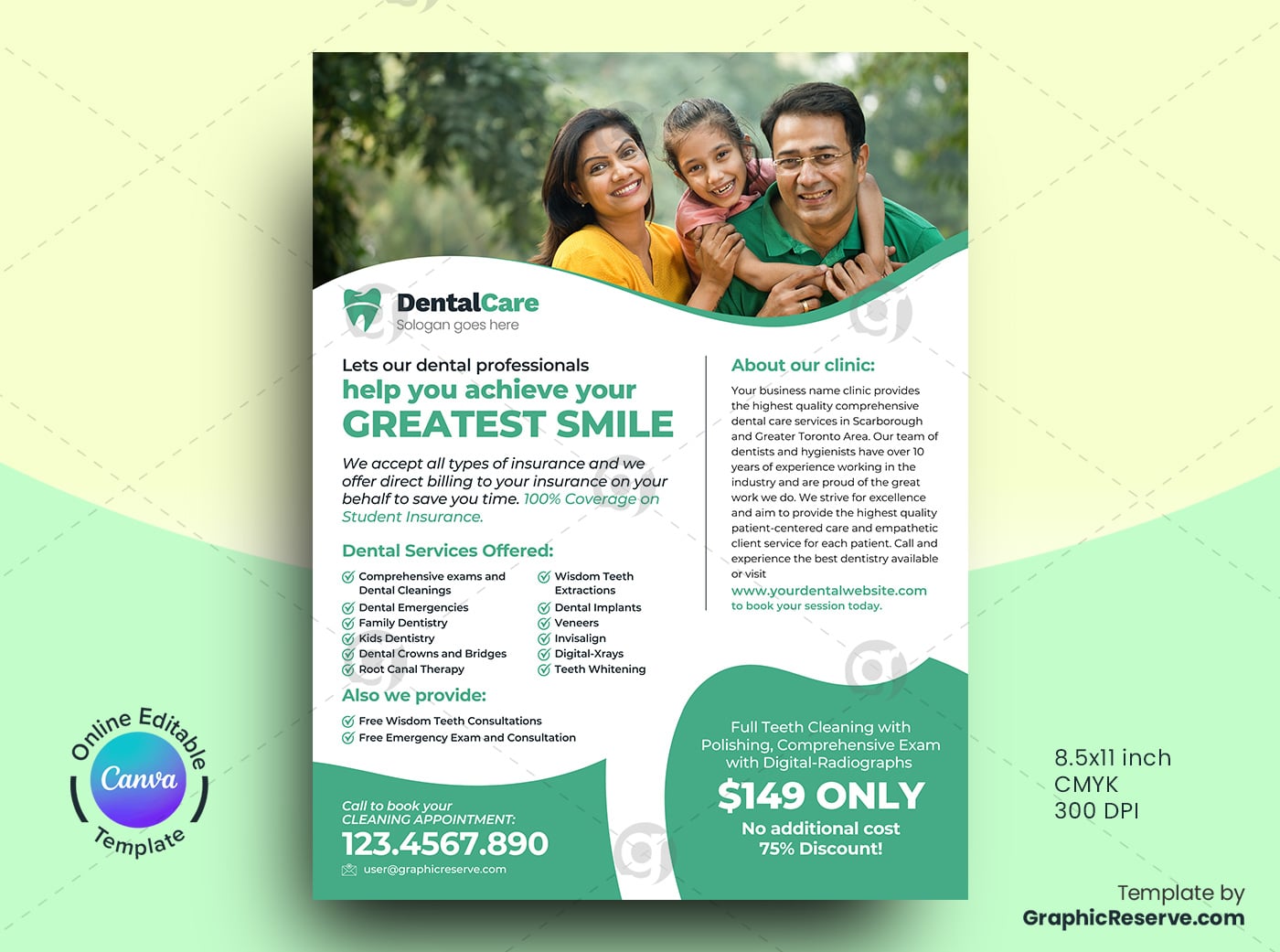 ---
3. Dental Flyer with Promotional Coupon
The template is designed with a professional and modern look, making it stand out from the rest. It includes a high-quality image that immediately captures the attention of potential customers.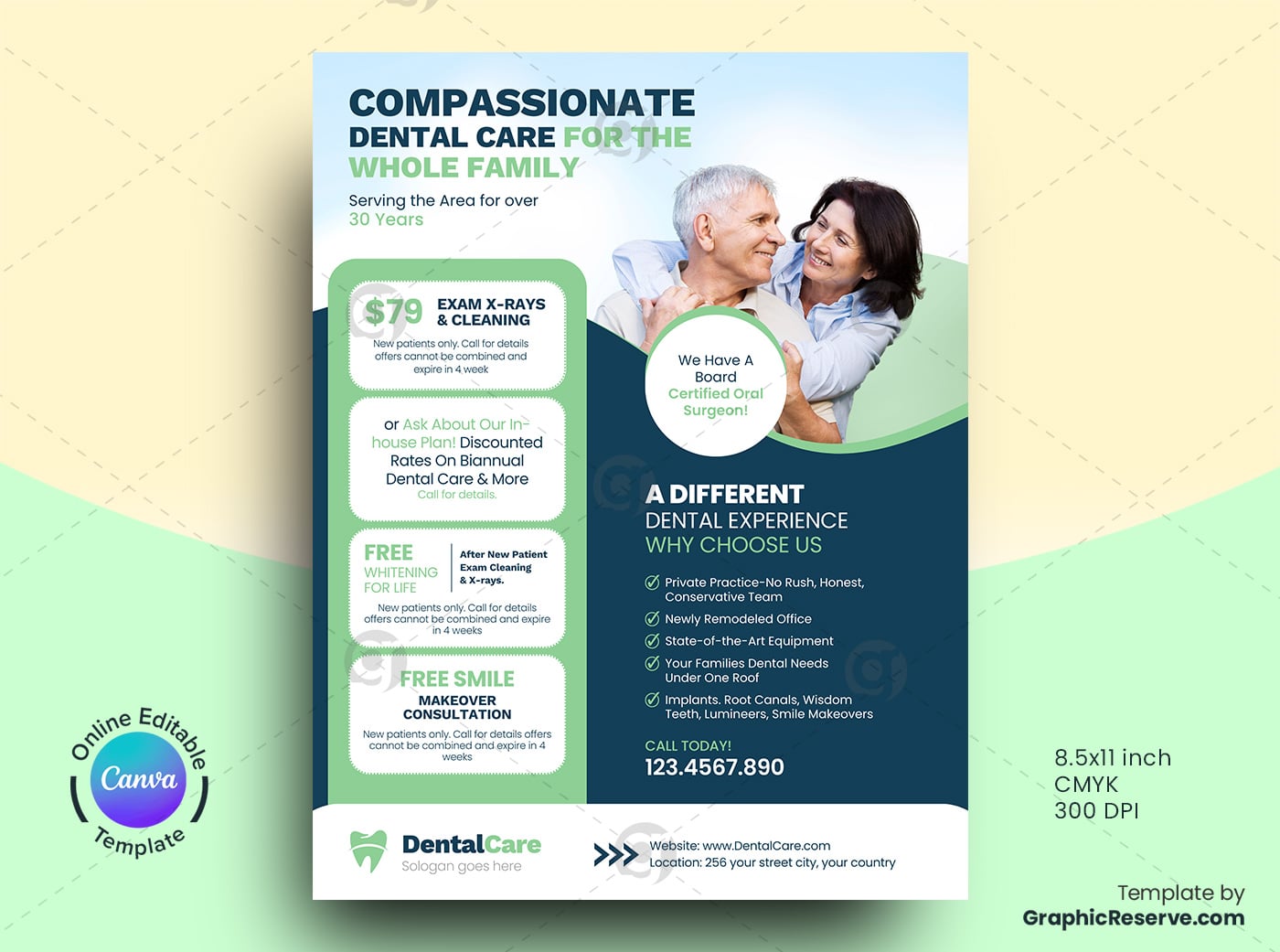 ---
5. Dental Care Door Hanger Promotional Template
This professionally designed door hanger includes some coupon codes that potential patients can use to receive a discount on their first visit.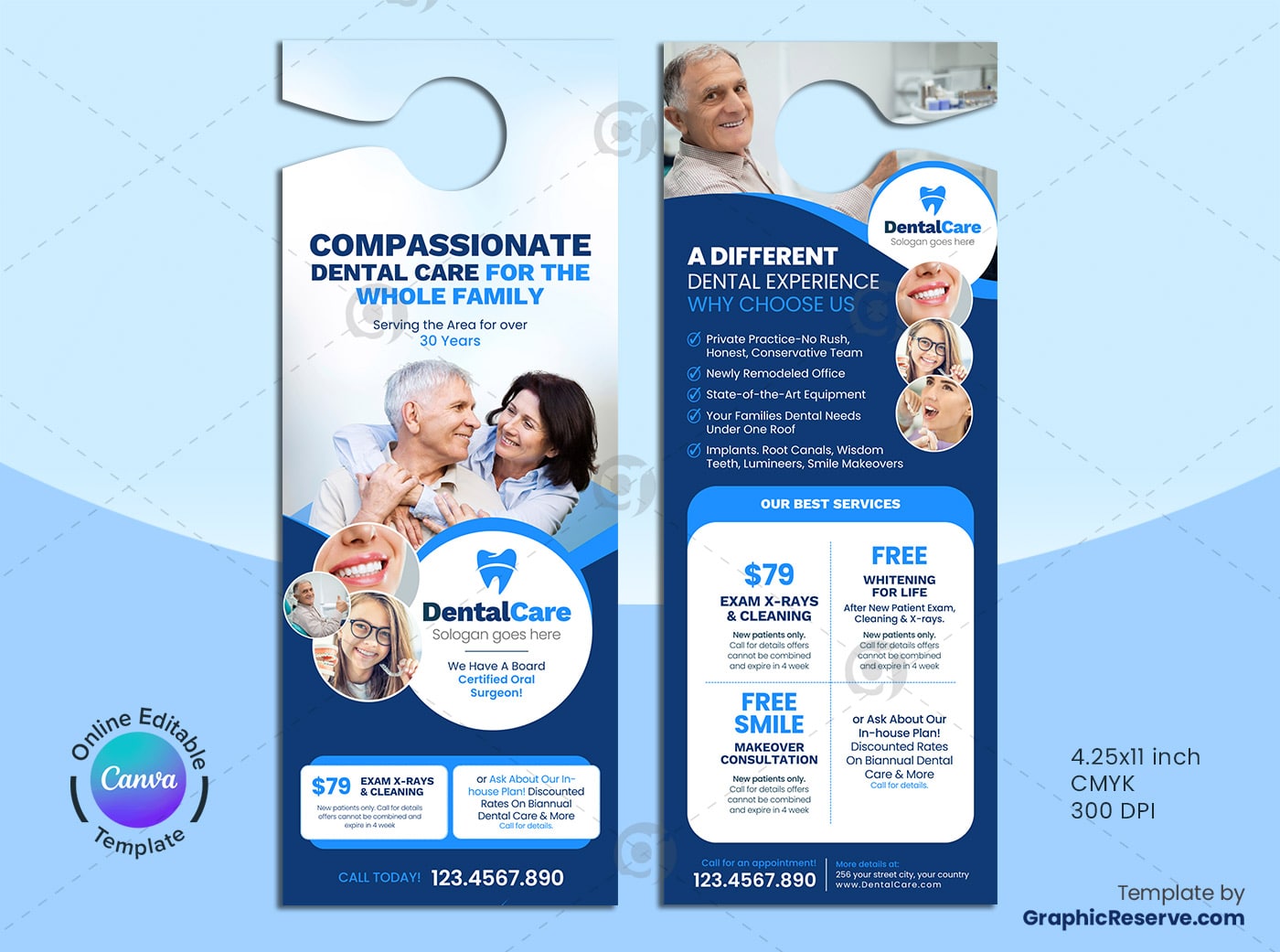 ---
6. Dental Marketing Postcard Design Template Download
The postcard design that we are promoting with the slogan "Stop Hiding Your Smile!" is sure to catch your attention. You'll have access to four different coupon codes, each one of them offering a unique service that is sure to make your day.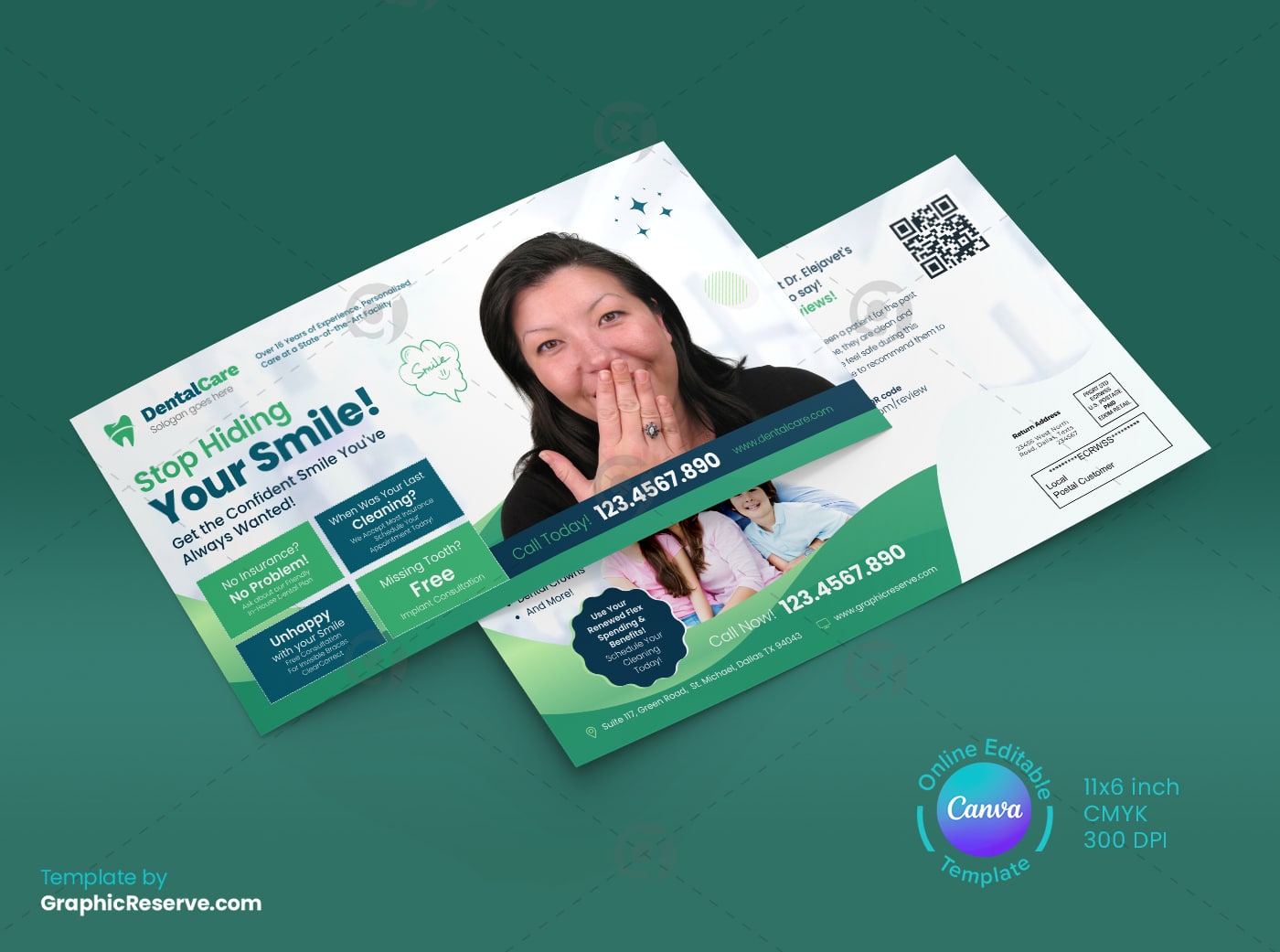 ---
7. Dental Social Media Post Design Template
This social media template features a blue color palette. It advertises a service offer with a price of $79 for an exam, x-rays, and cleaning. There is also a designated space for a dental service slogan.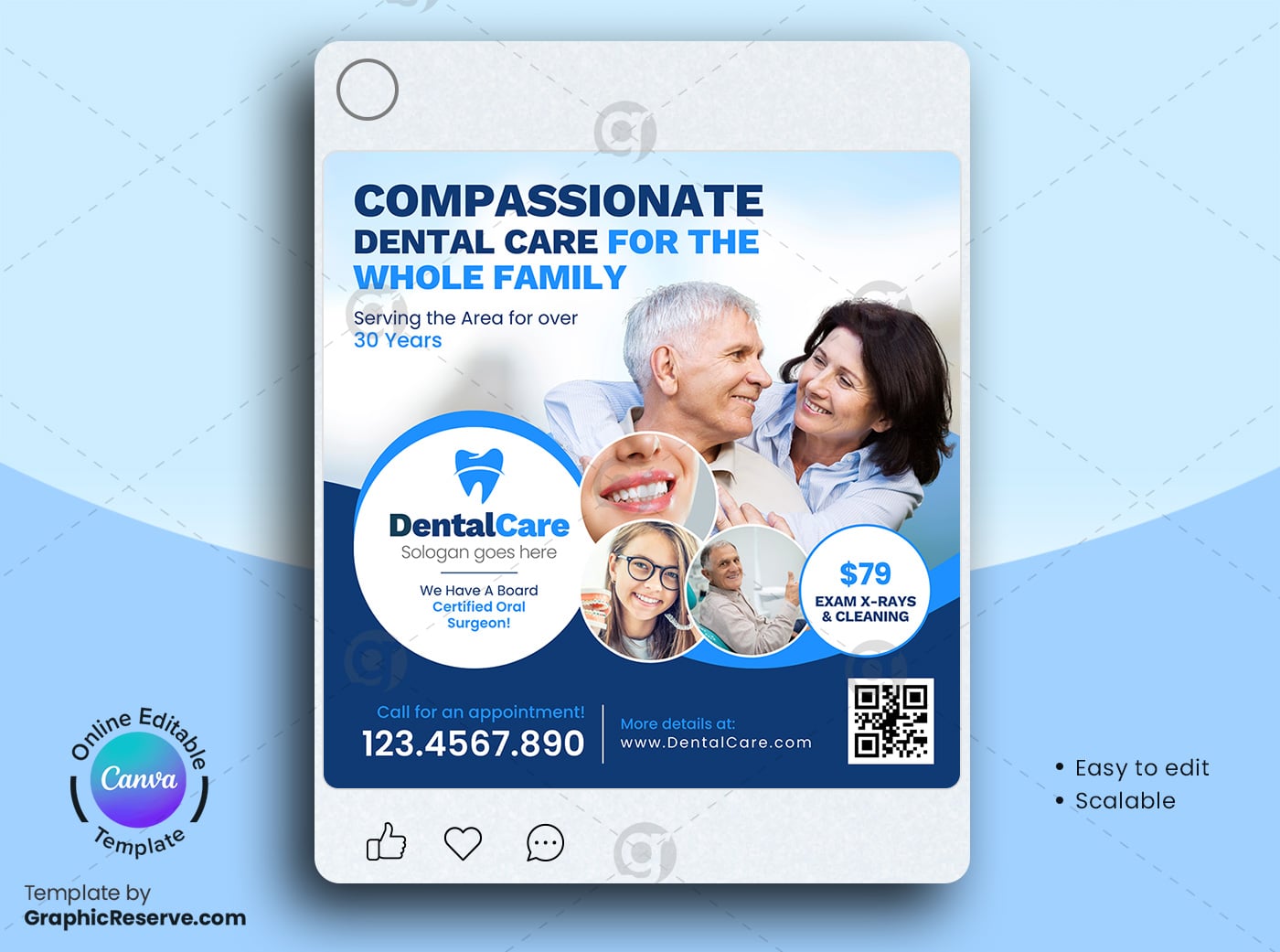 ---
8. Dental Social Media Post Design Canva Template
With its sleek and professional design, you can easily attract and engage new patients on social media platforms. It shows some special offers with prices & discounts. Some Dental service photos are also highlighted here.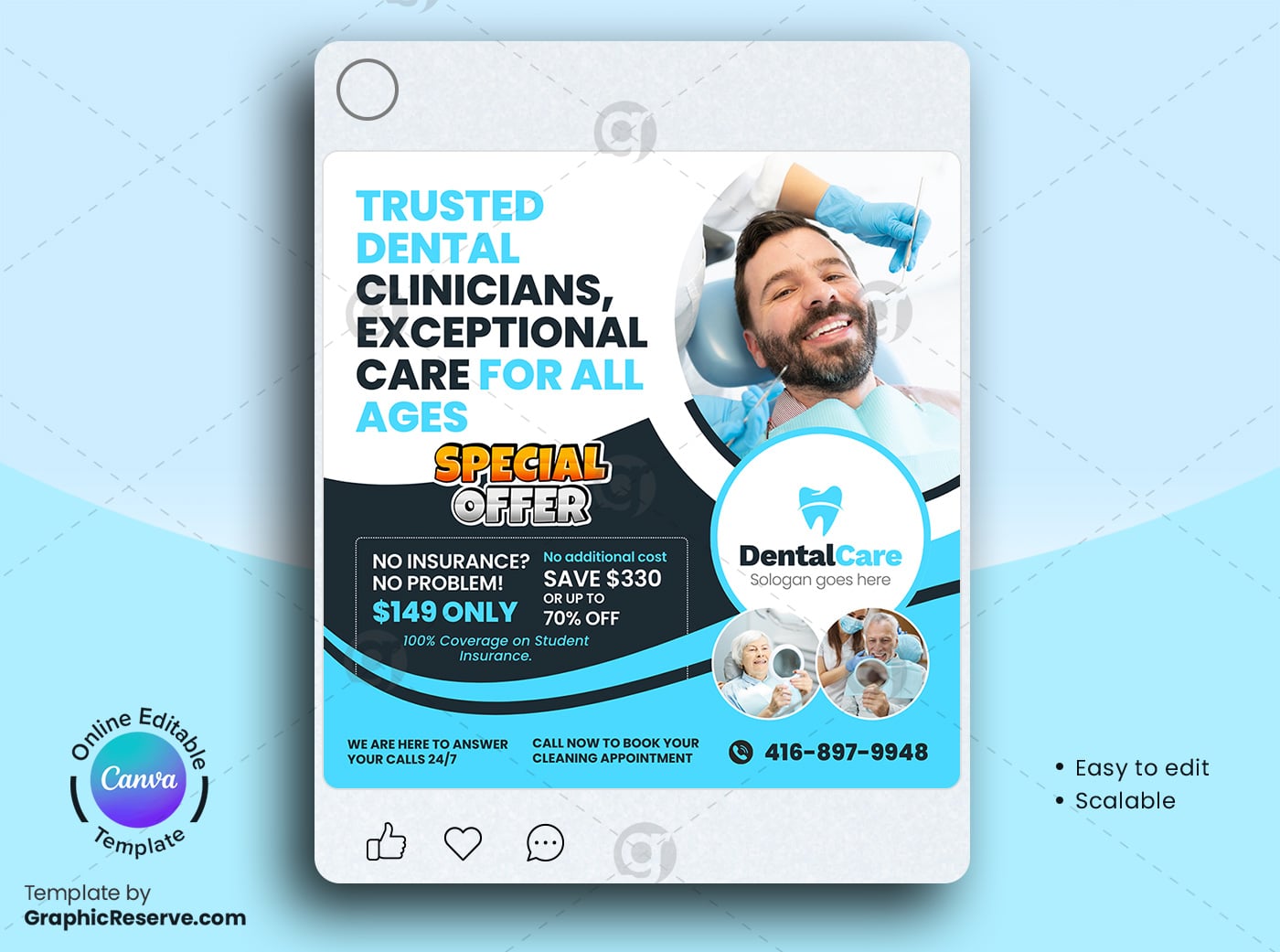 ---
10. Dentist Flyer Advert Design Template Download
This flyer is great because it looks clean and modern. It shows nine different dental services that are available. Two of the services have discounts that you can get by using a coupon code. This is helpful because you can easily see which services have a special offer.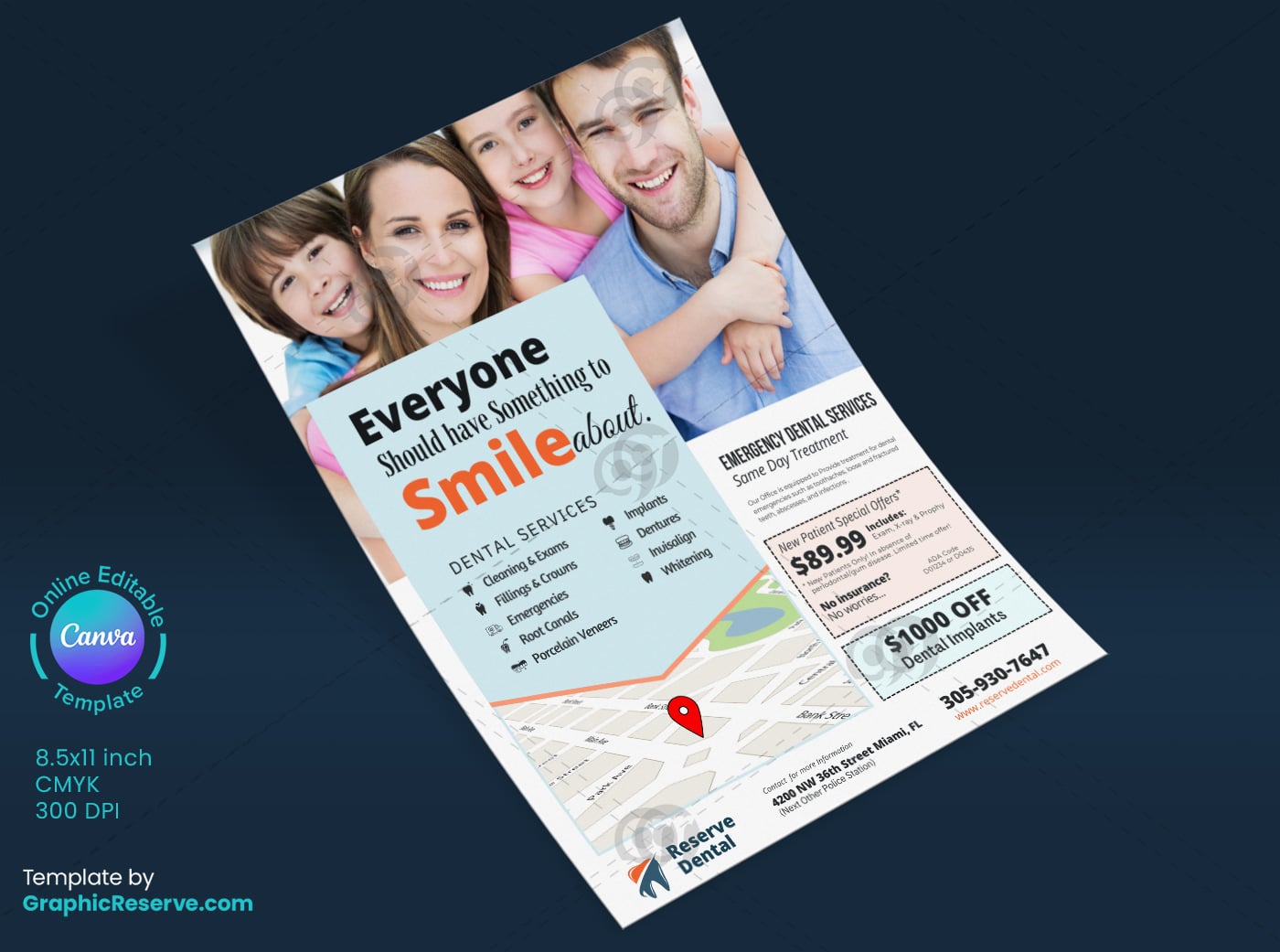 ---
11. Dental Service Fees/Price List Flyer Template Design
From routine cleaning to cosmetic dentistry procedures, this template is designed to beautifully display your services and their corresponding prices. This easy-to-use flyer template is fully editable, so you can adjust it to fit your specific needs.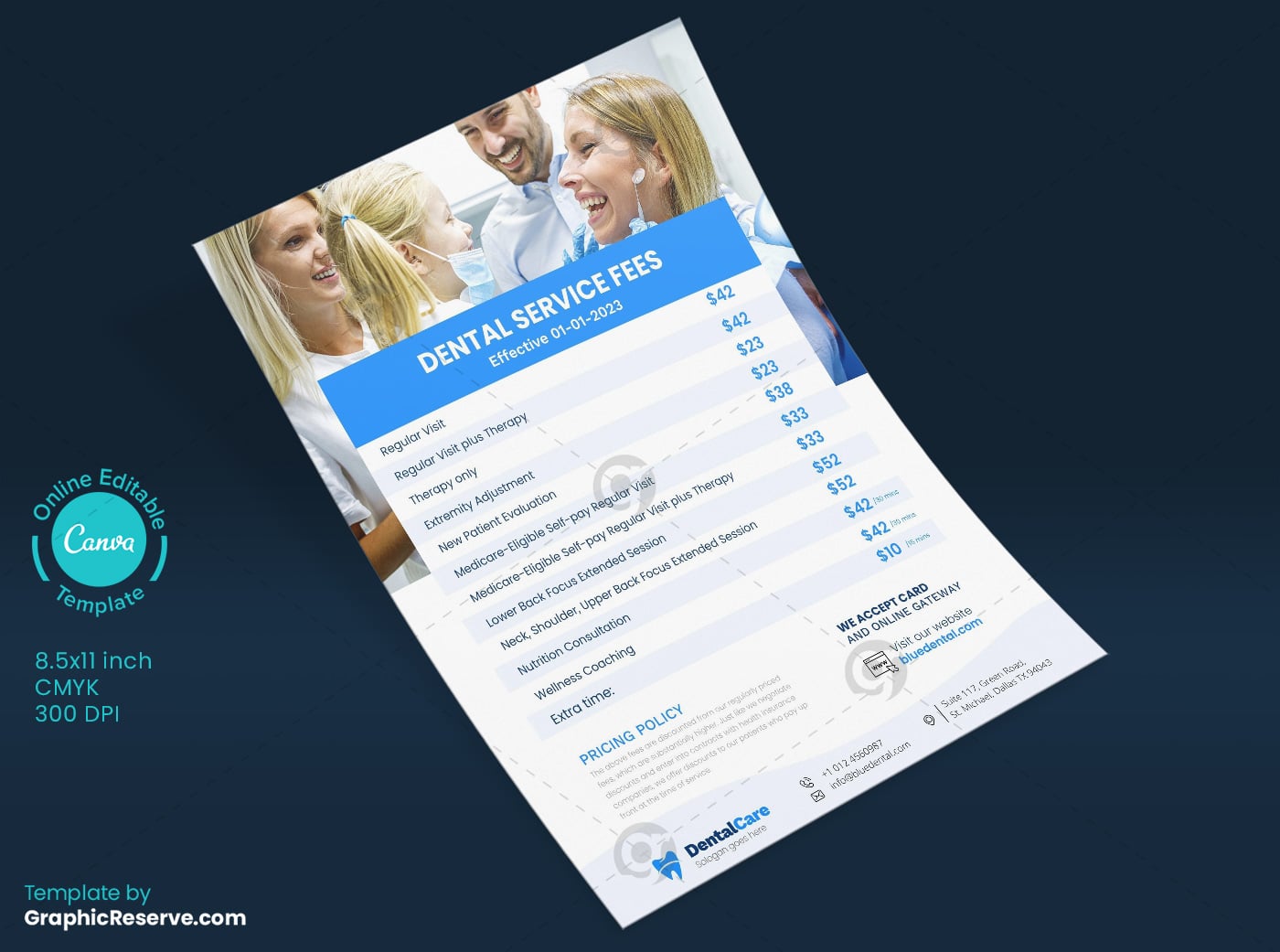 ---
12. Dental Instagram Post Canva Template Design
The Instagram post shows a beautiful lady who makes it eye-catching and grabs the attention of the audience. "We will give you a reason to smile" is the promotional sentence for dental services.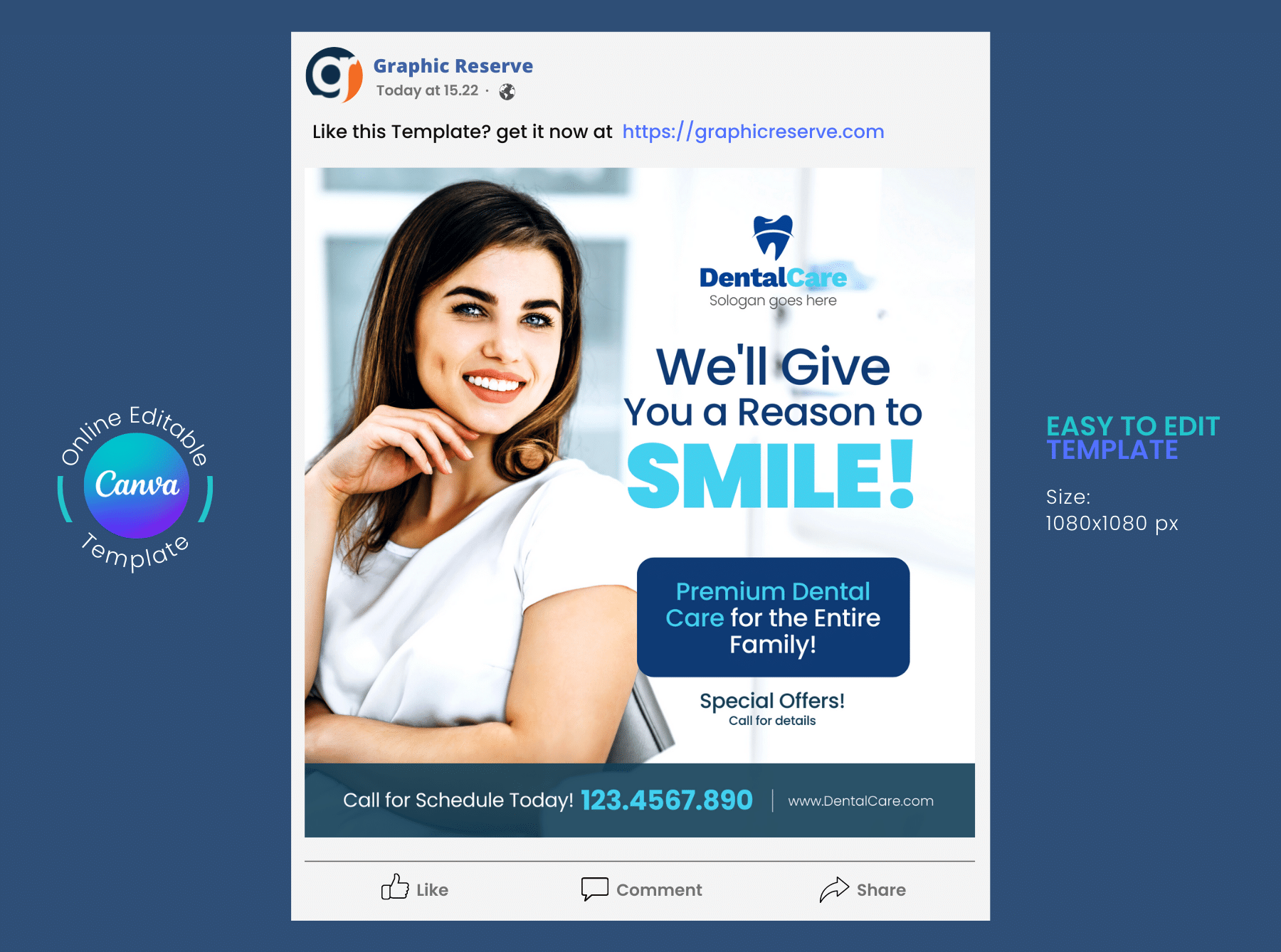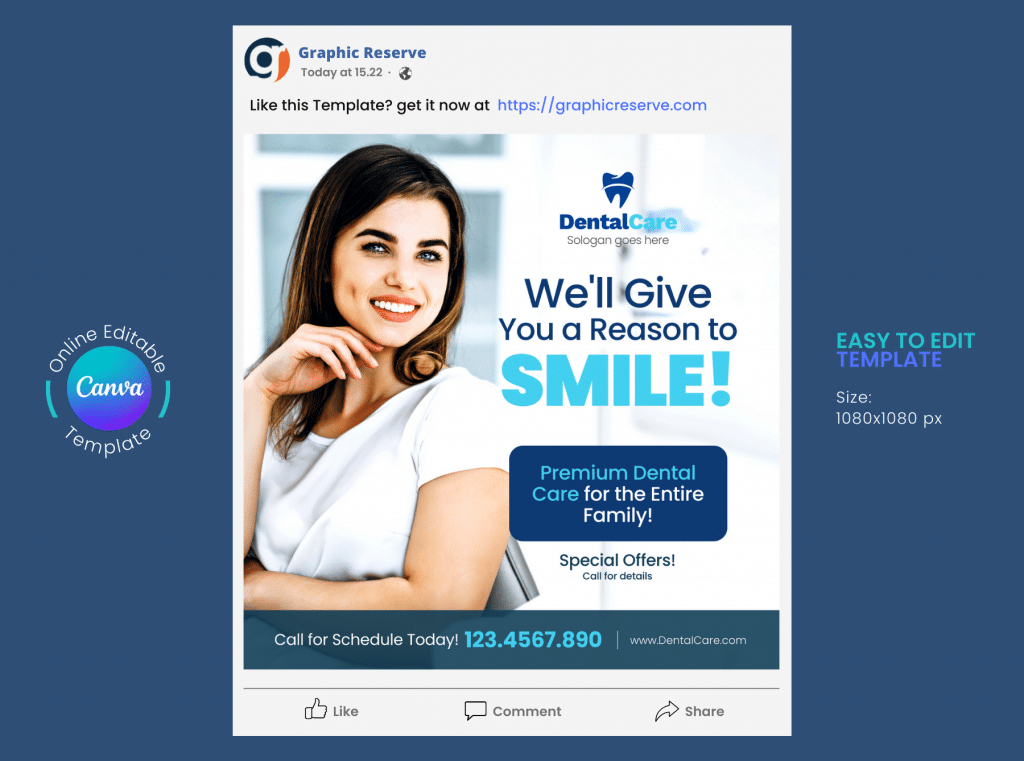 13. Dental Coupon EDDM Postcard Canva Template
This EDDM postcard design and color are awesome. The back part shows three coupon codes with discount offers. You can get all your dental needs under one roof. The list of services and quality are also described on the back.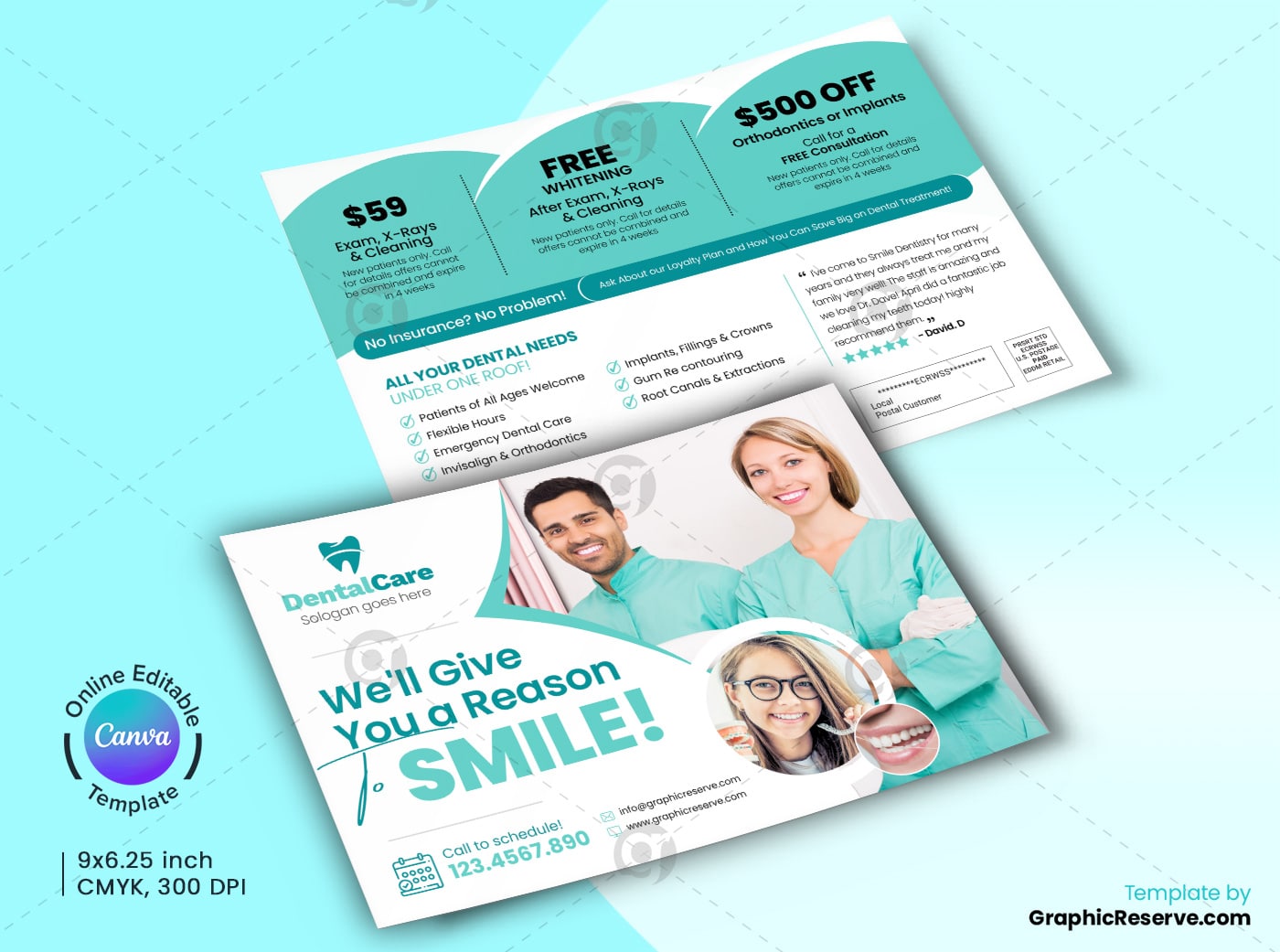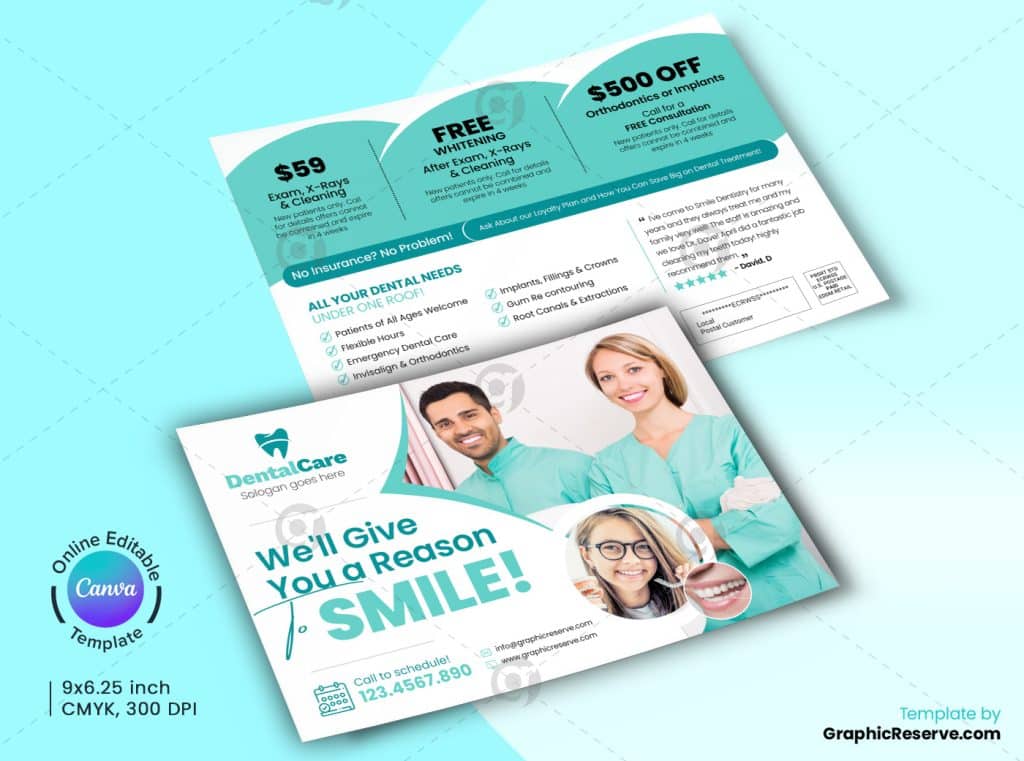 14. Dental Clinic Door Hanger Layout Design
There's a template with a family photo and info about their clinic on one side. The other side lists their services, offers a 75% discount code, and shows their phone number, website, and QR code.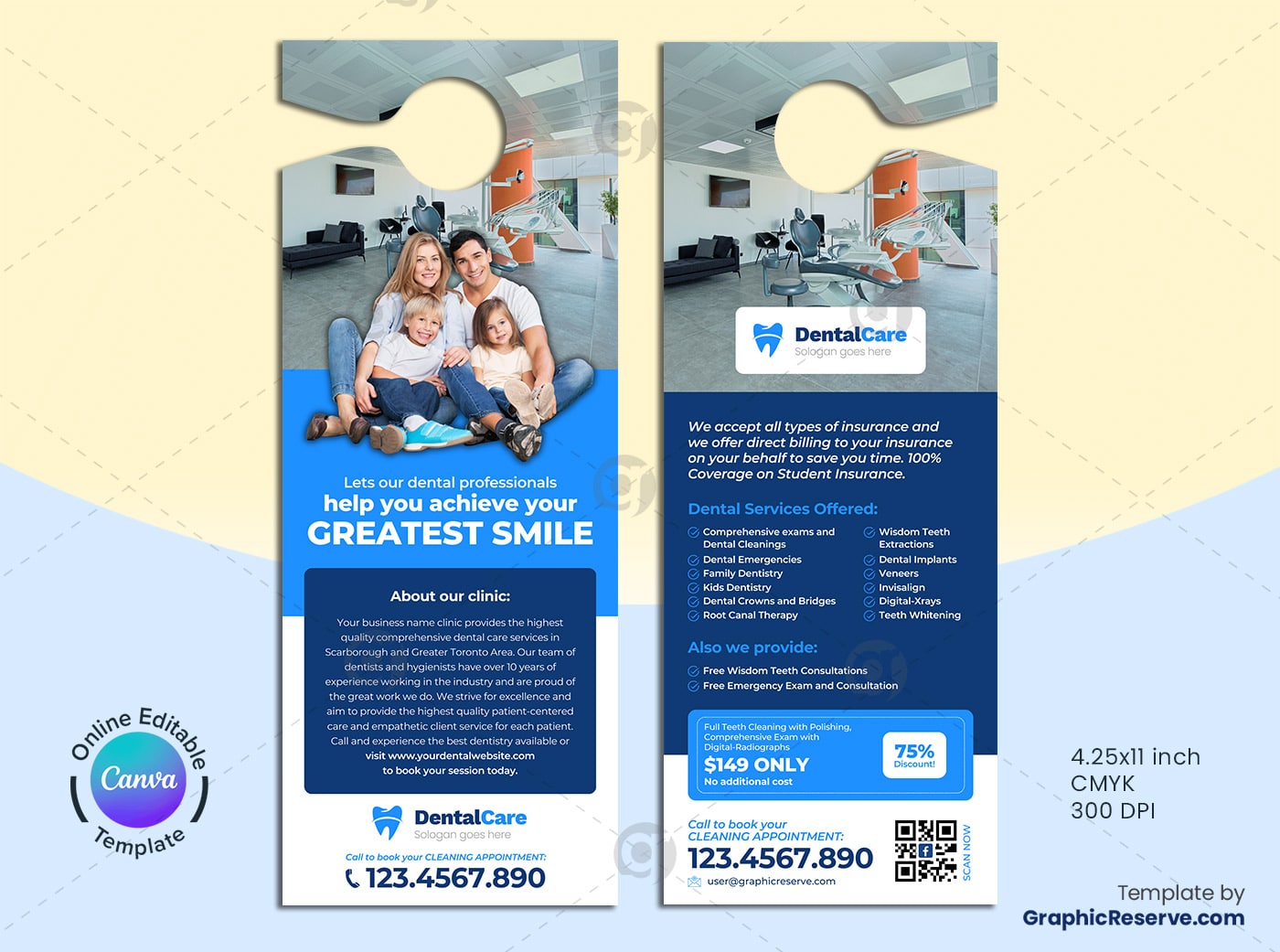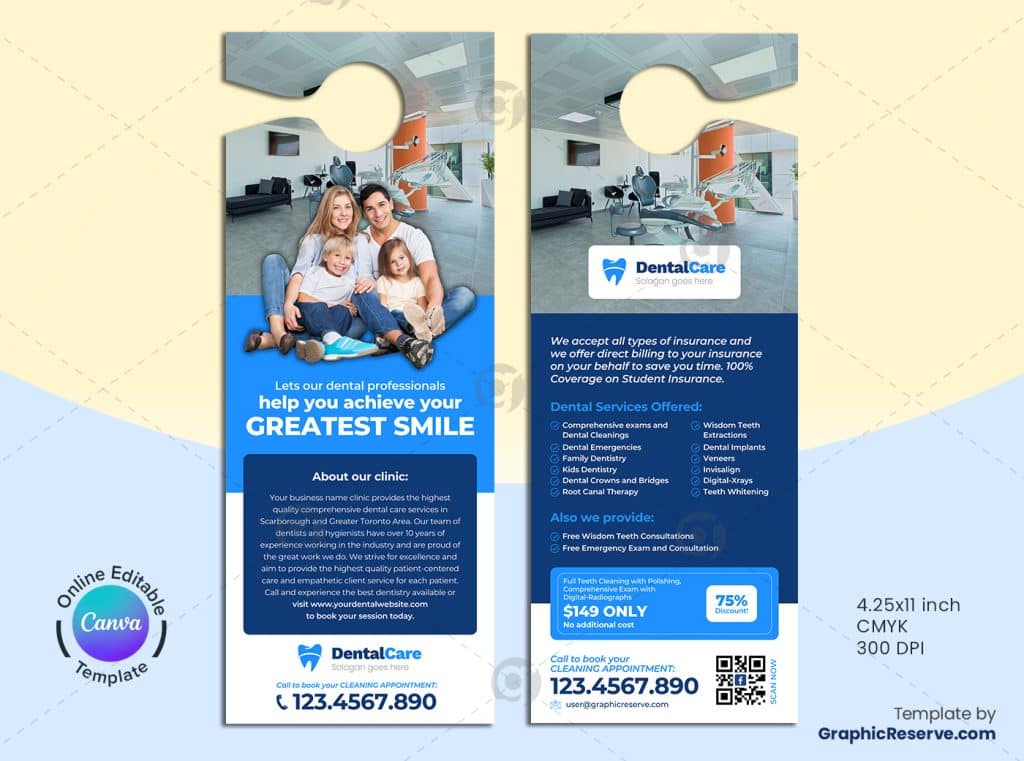 15. Dental Trusted Service Flyer Template Shape
This flyer design is of standard quality, it grabs the attention of the audience. They provide dental care where you will be treated like family. It also offers a free teeth whitening service with a coupon code.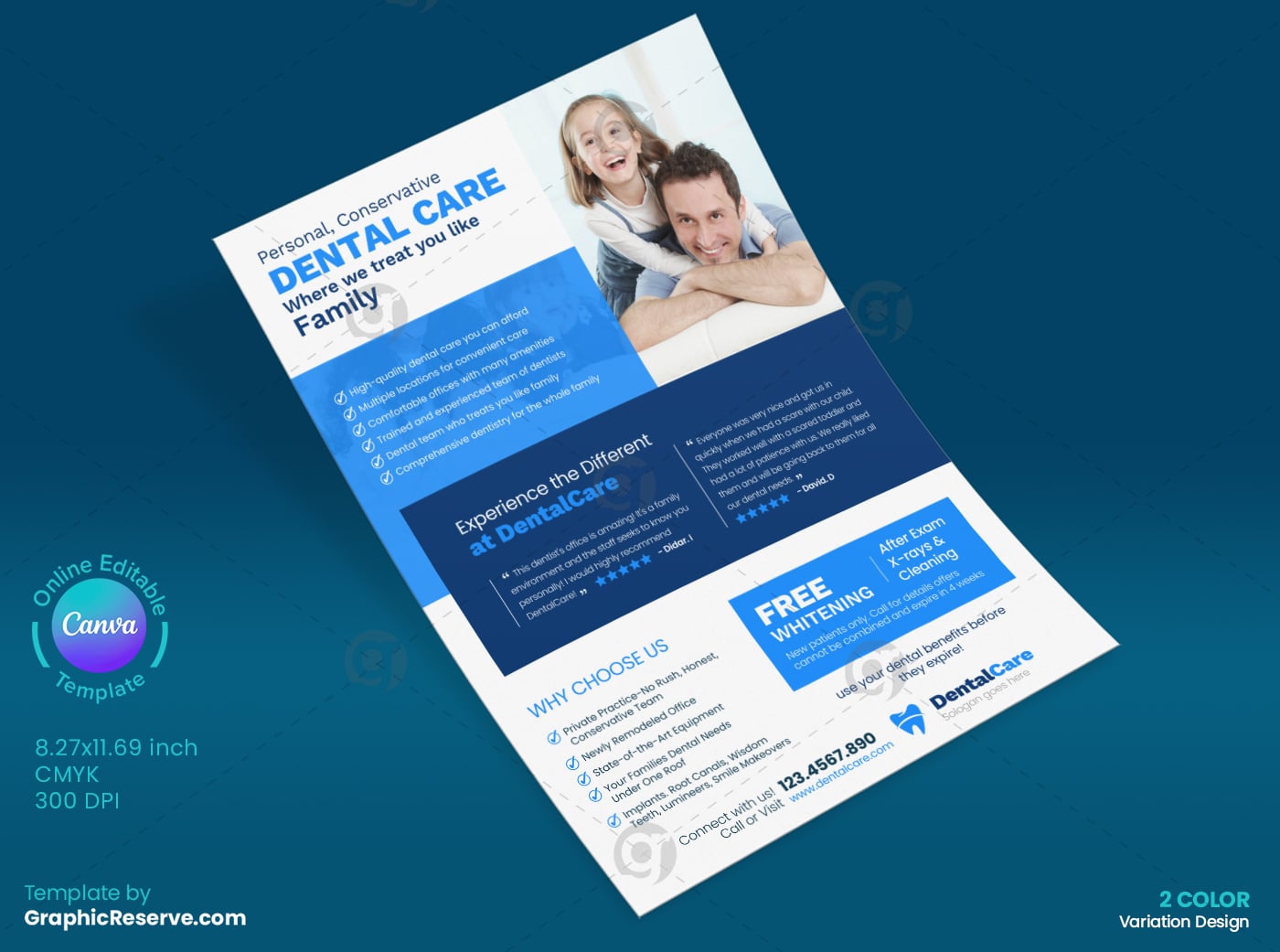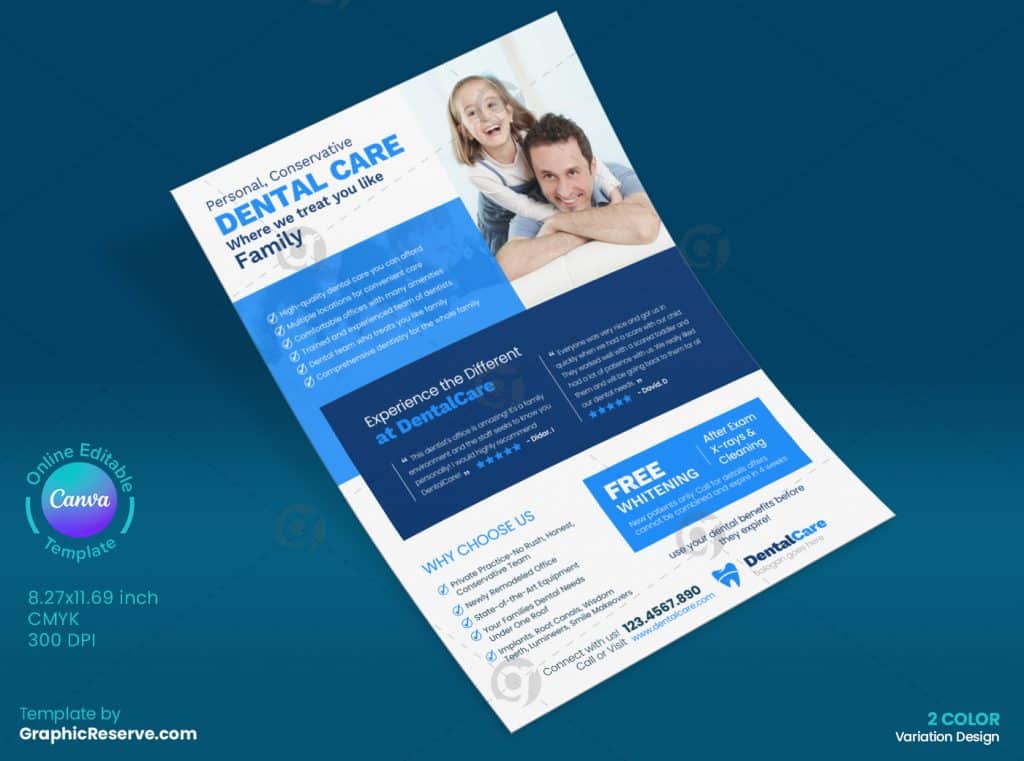 16. Dental Clinic Appointment Card Design Template
Our appointment card is simple to use & easy to understand. You can make cards that are personalized to you and your patient's needs. They are easy to print and give out to your patients, so they won't forget their dentist appointments.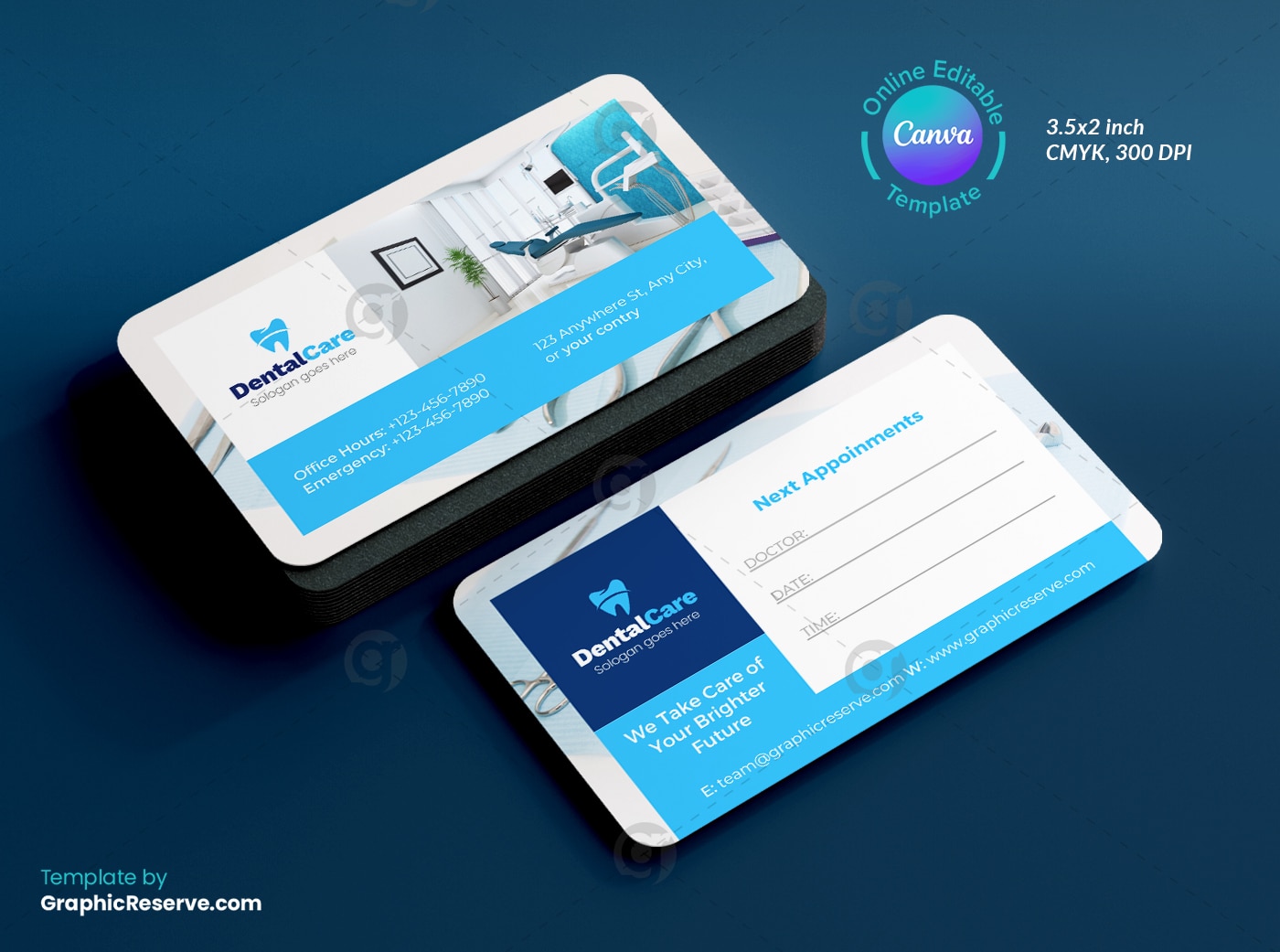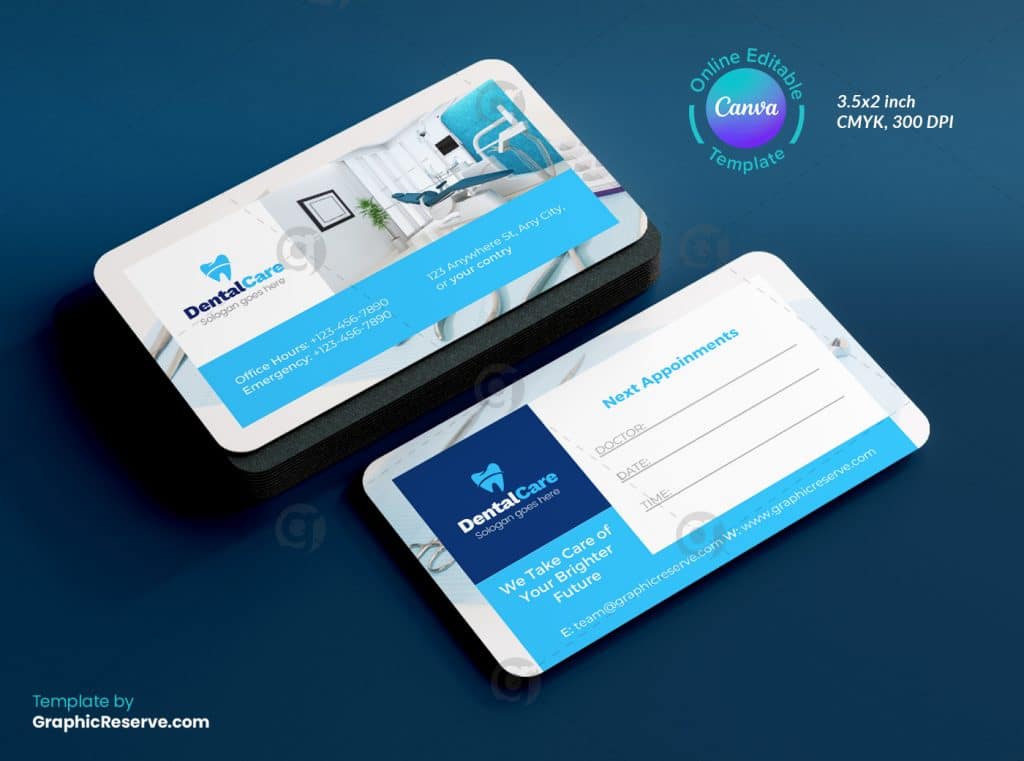 17. Dental Smile Facebook Cover Model Layout
This picture for Facebook is great! It shows a tooth and the special discounts for dental work. If you call, you can learn more about the deals. Additionally, there is a photo of a family in the picture too.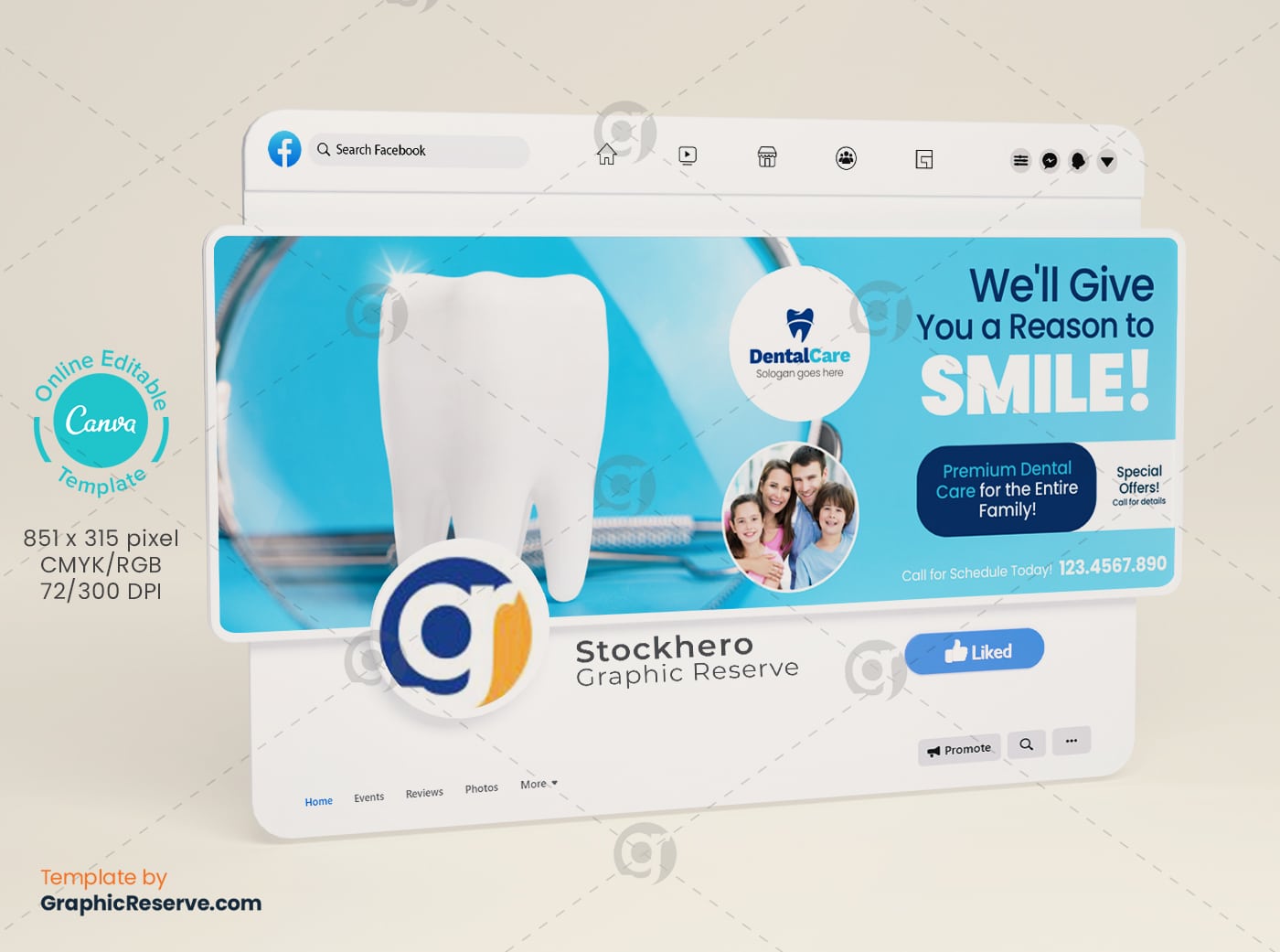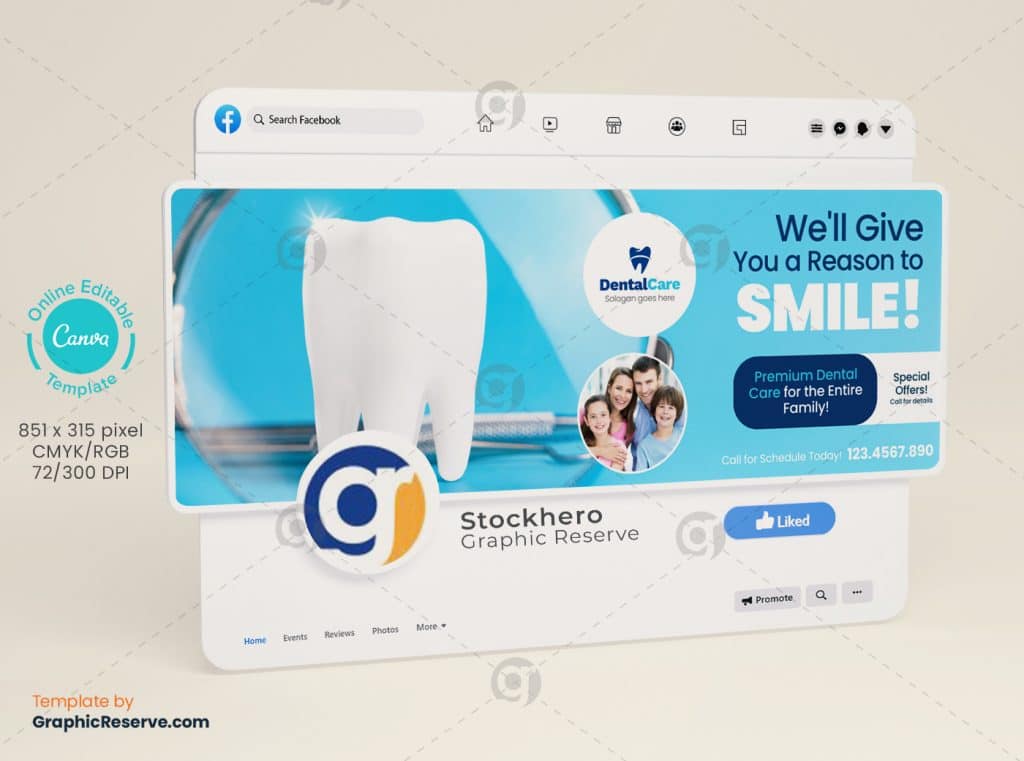 18. Dental Confidence Smile Facebook Cover Template
This tool makes your smile look amazing in photos on Facebook. It's simple to use and helps your photos look really good. It's great for promoting your business and getting more people to see your page.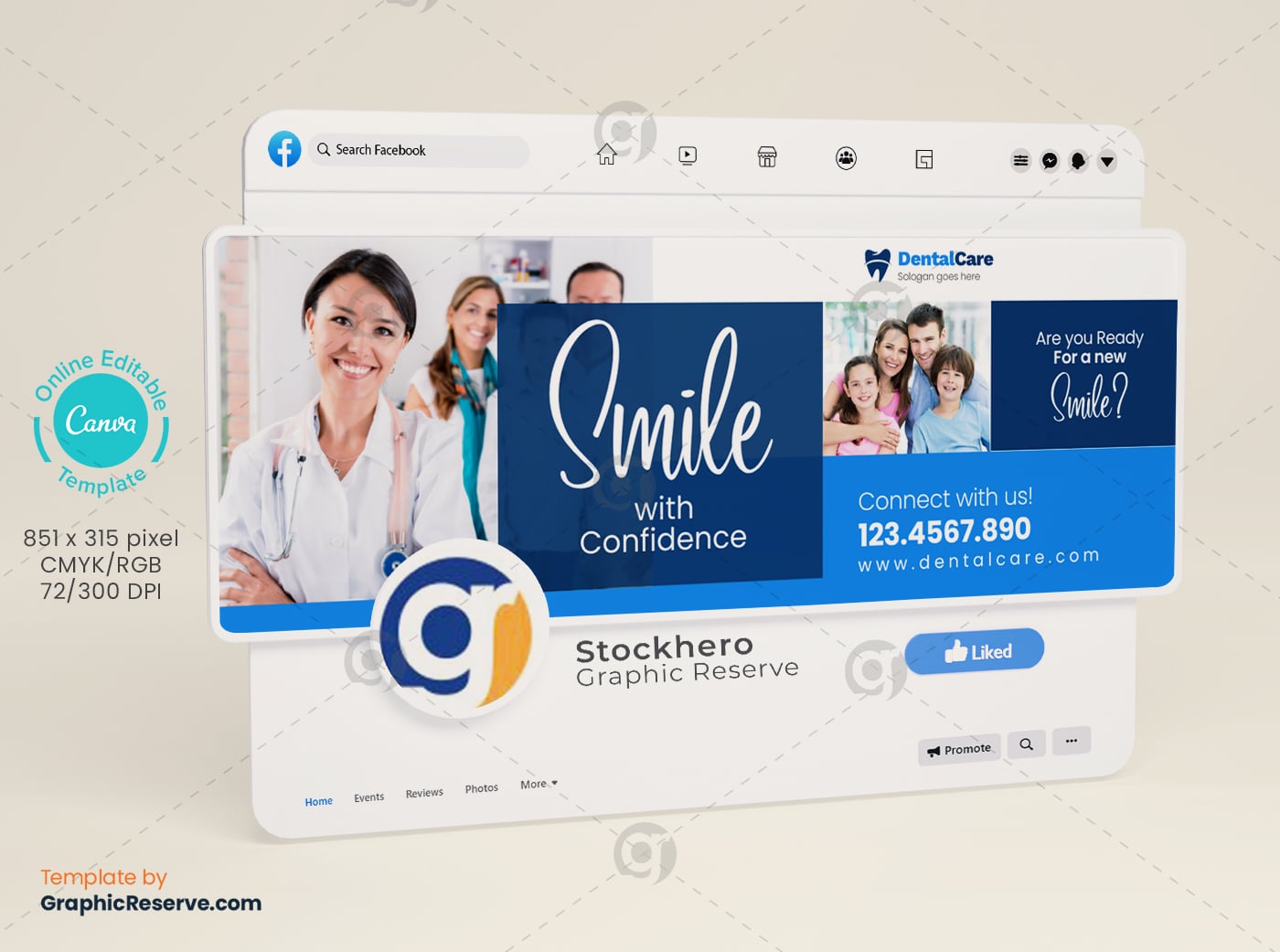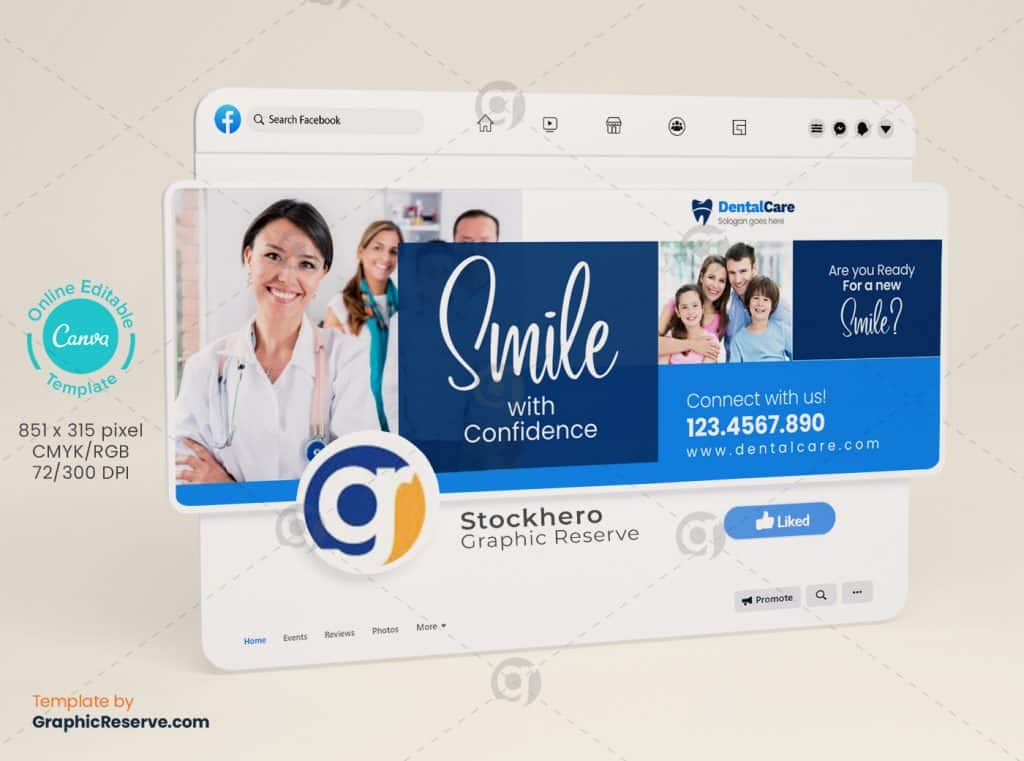 19. Dental Service Social Media Post Canva Template
This is a template that dental offices can use on social media to make their posts look professional and clean. This will help them stand out from the competition, get more followers, and connect with their patients better.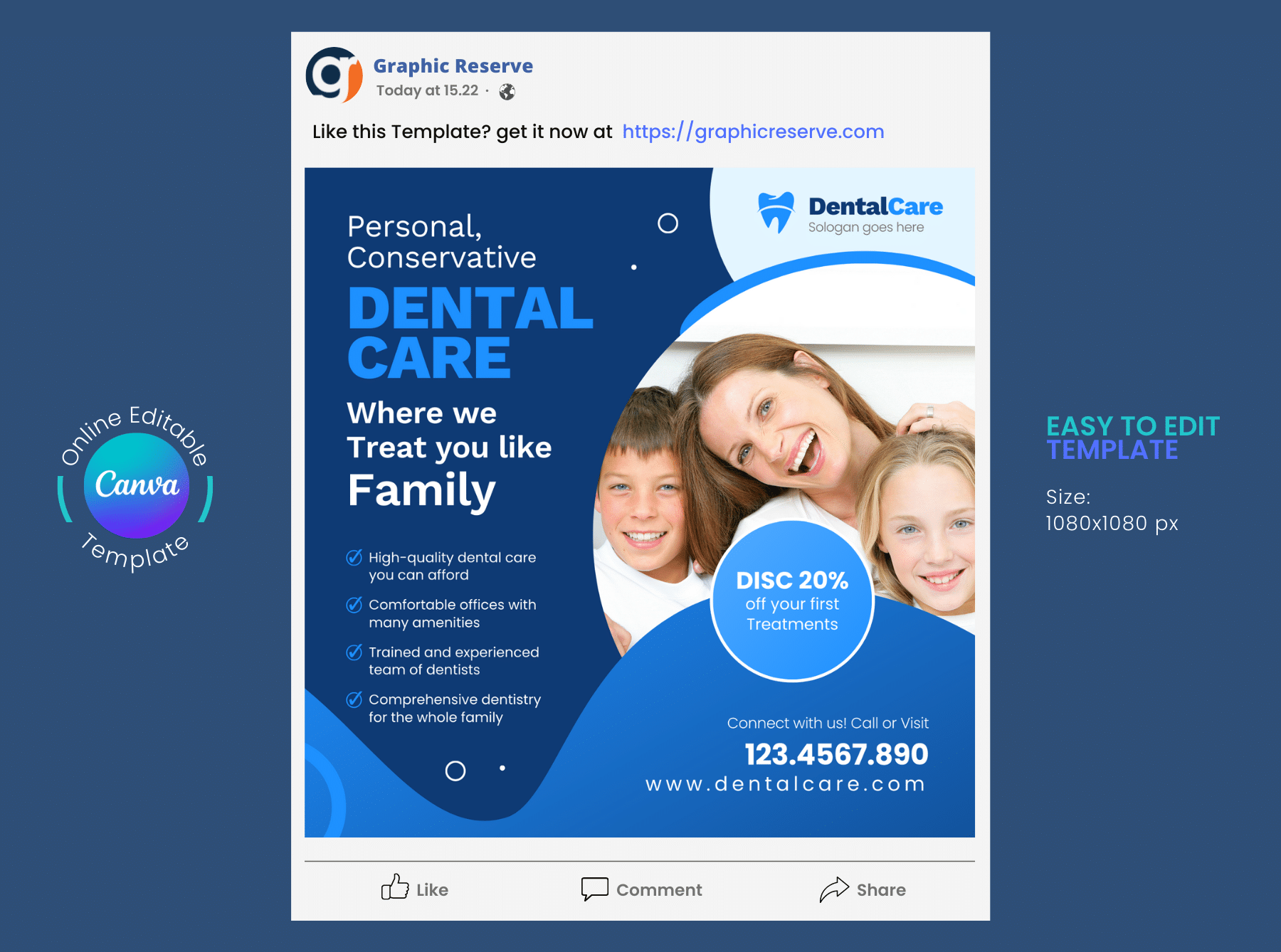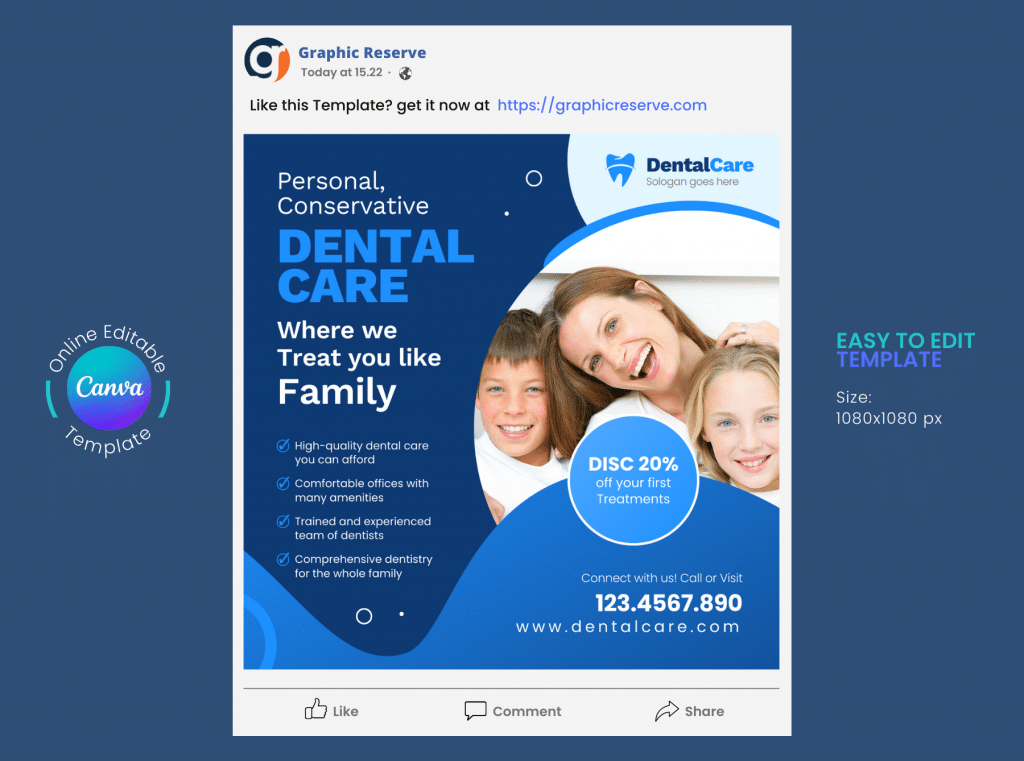 20. Dental Trusted Service Door Hanger Template
This professionally designed door hanger template is perfect for reaching out to potential patients in the surrounding area of your practice and letting them know that you are a trustworthy and reliable dental service provider.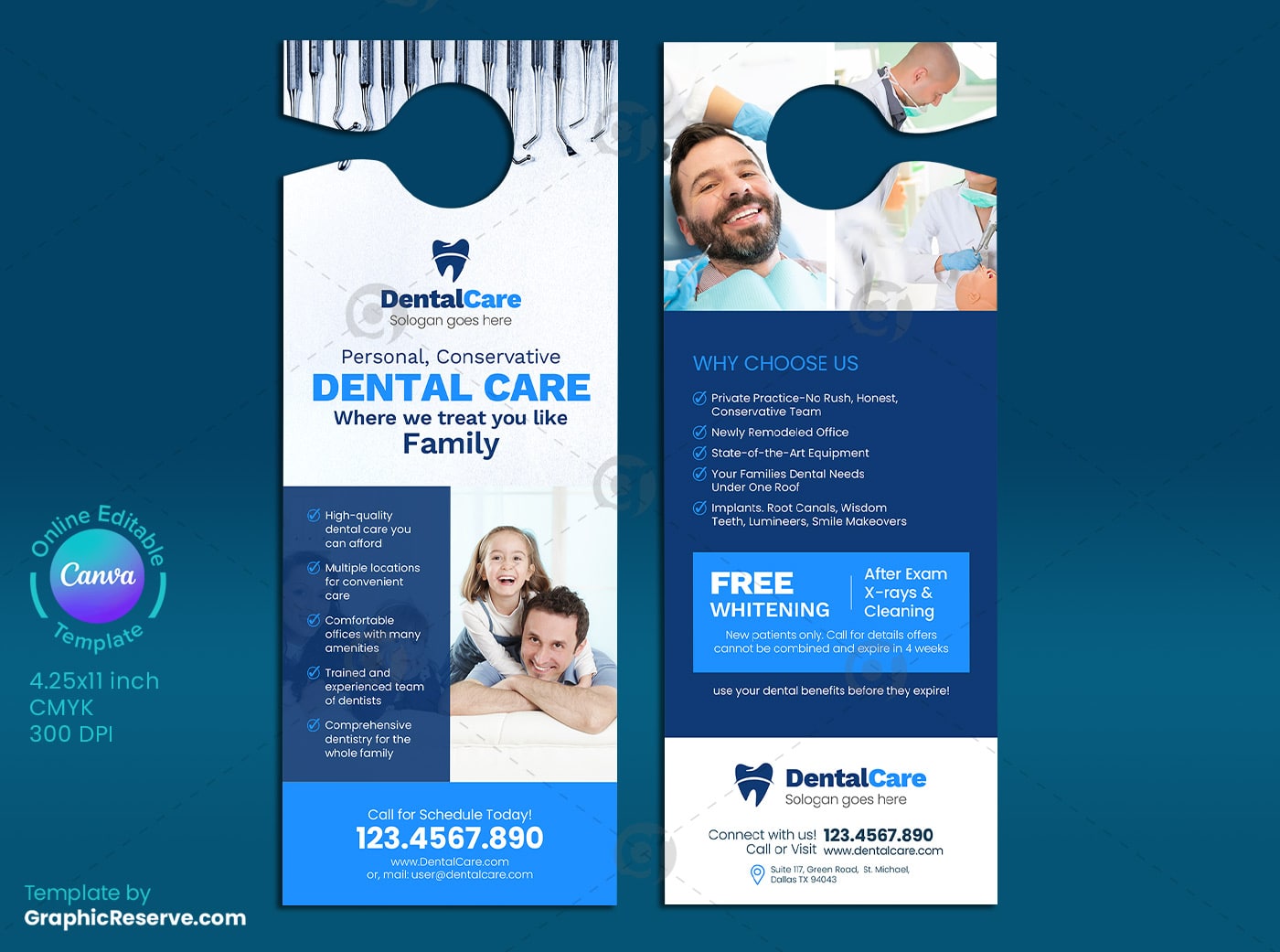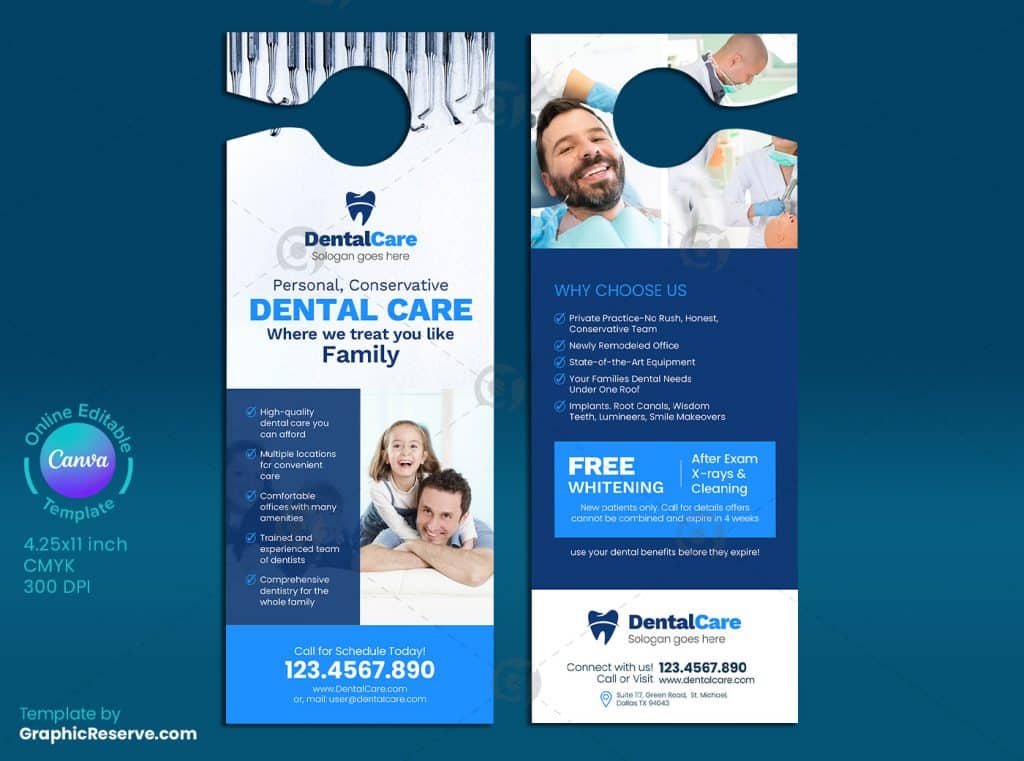 21. Dental Referral Program Promotional Flyer Template
The template includes space to easily insert practice-specific information about the referral program, such as reward incentives, referral requirements, and contact information. The flyer's engaging design is sure to catch the attention of patients.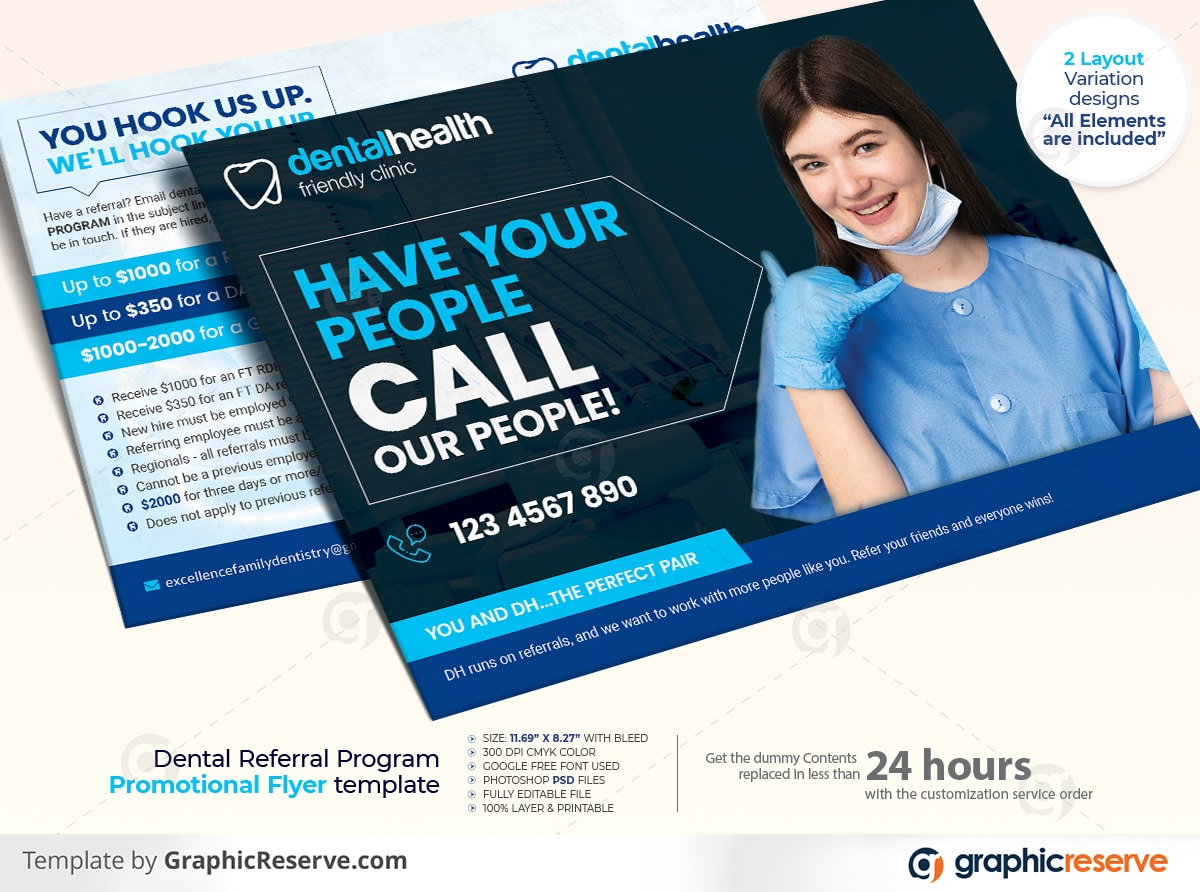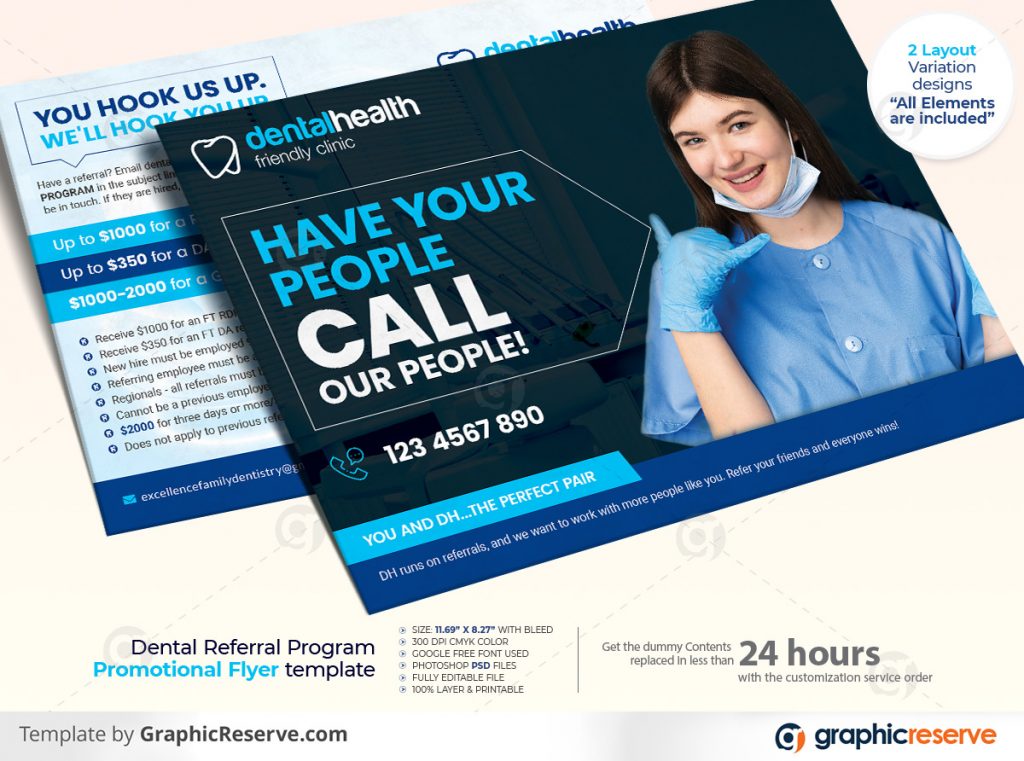 Check out our Pinterest profile for more Dental Marketing Design Templates.