Looking for dental marketing design templates? You've come to the right place! We have a variety of templates available, so you can find the perfect one for your business. Our templates are easy to use, and they're customizable so you can make them your own. Plus, they're affordable so you can get the best marketing materials without breaking the bank. Check out our selection today!
1. Dental EDDM Postcard Design Template with 4 coupon Codes
Dentist postcard is one of the key marketing materials nowadays. When comes to designing a dental EDDM postcard, the very first thing you have is to add a call to action and some promotional offer for the postcard receiver. In that case, these EDDM templates were designed keeping these 2 important things in mind. So we included 4 coupon codes in this design. One of those is $50 OFF on the first visit. The other three are Free whitening, free exam U extras and other one is free toothbrushes.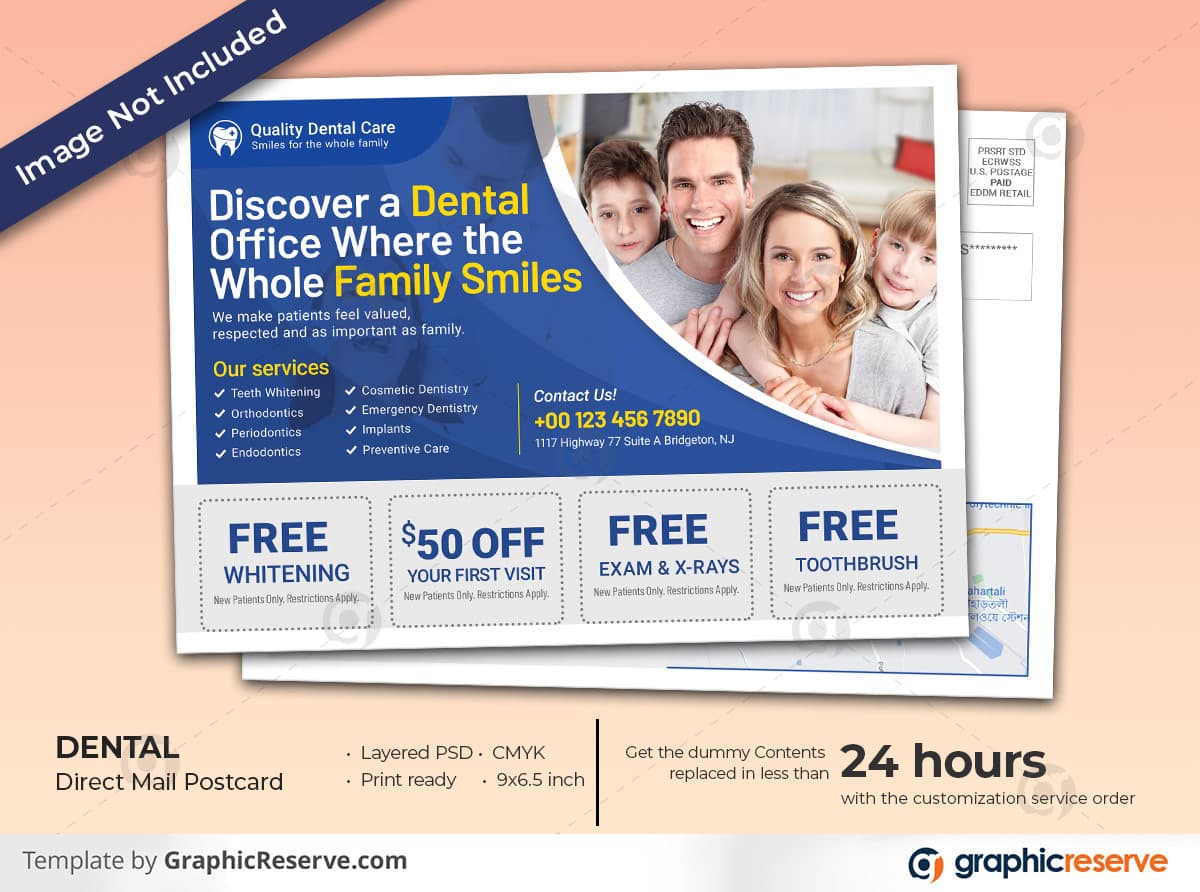 ---
2. Grand Opening Dental Flyer Template
---
3. Dental Flyer with Promotional Coupon
---
5. Dental Care Door Hanger Promotional Template
---
6. Dental Marketing Postcard Design Template Download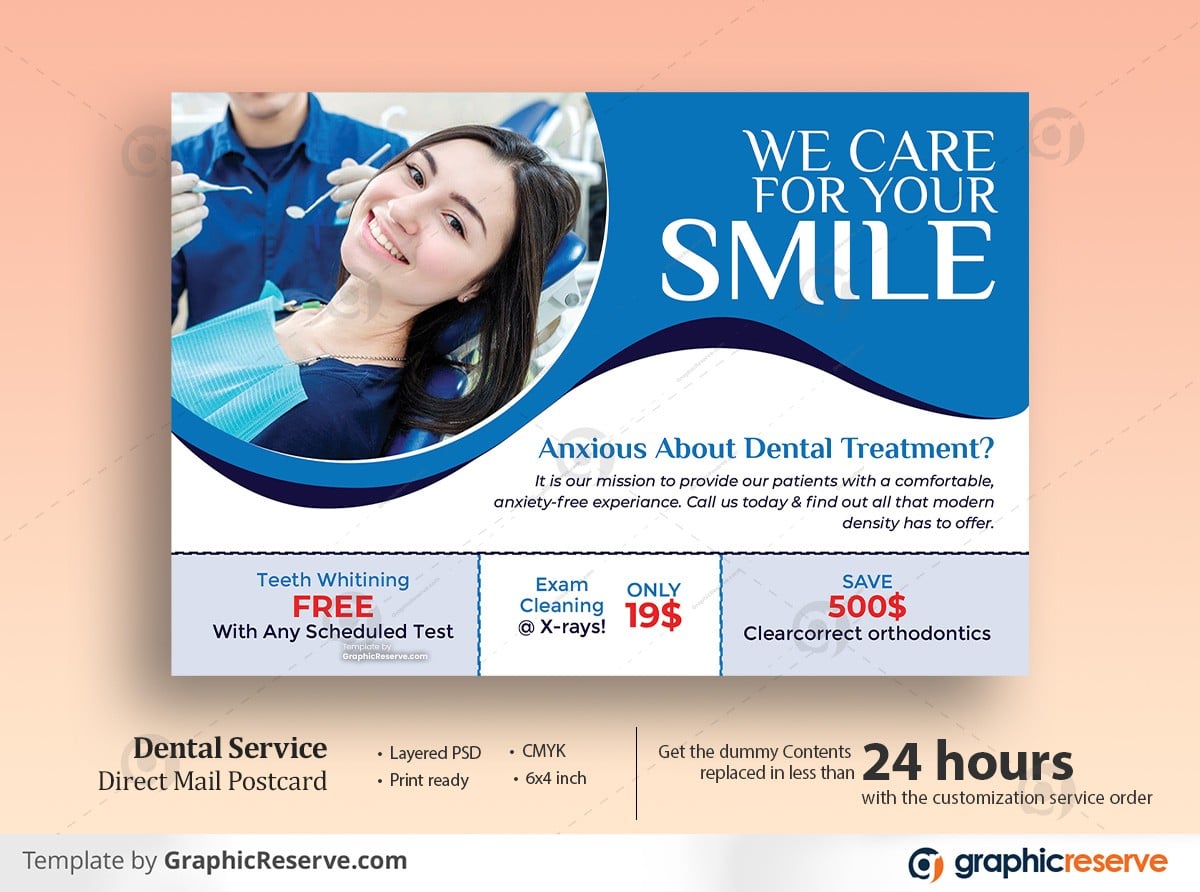 ---
7. Dental Social Media Post Design Template
---
8. Dental Social Media Post Design Template
---
11. Dental Clinic Marketing Flyer Template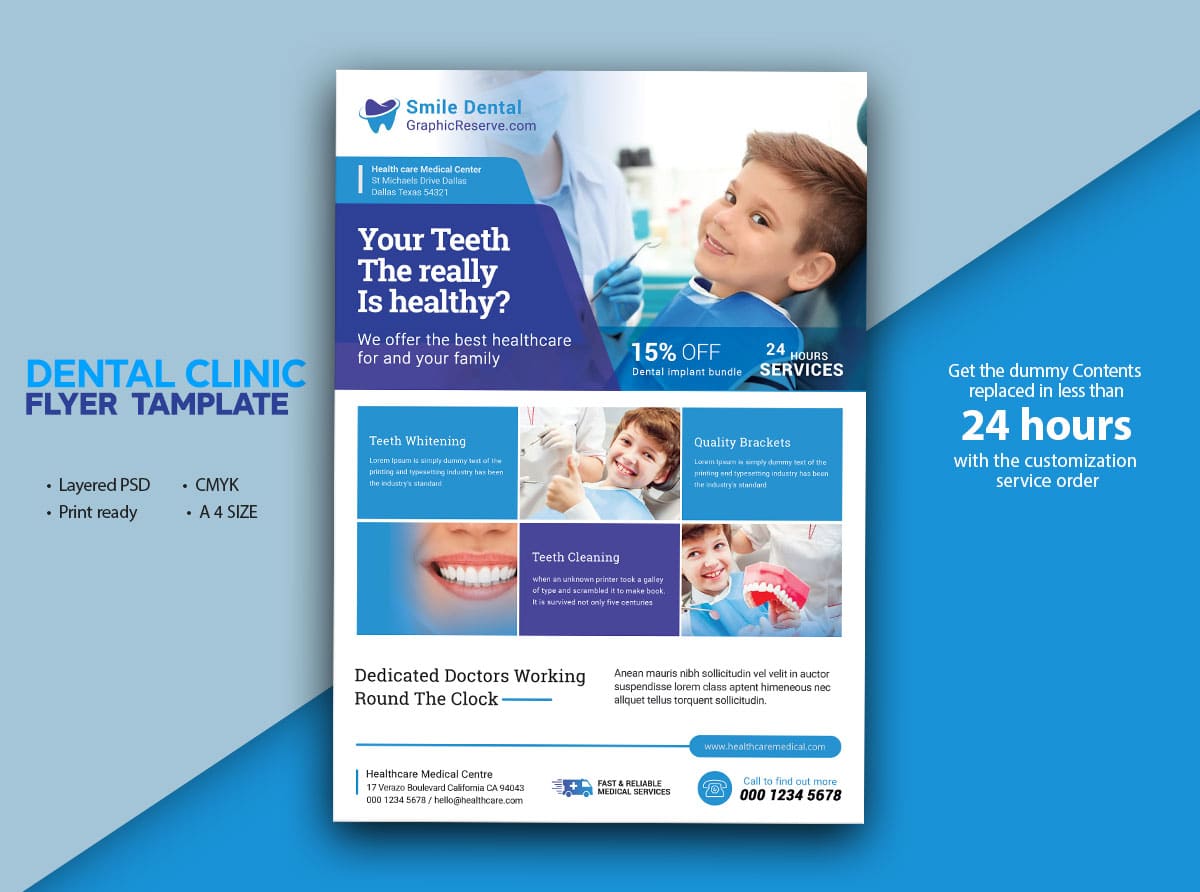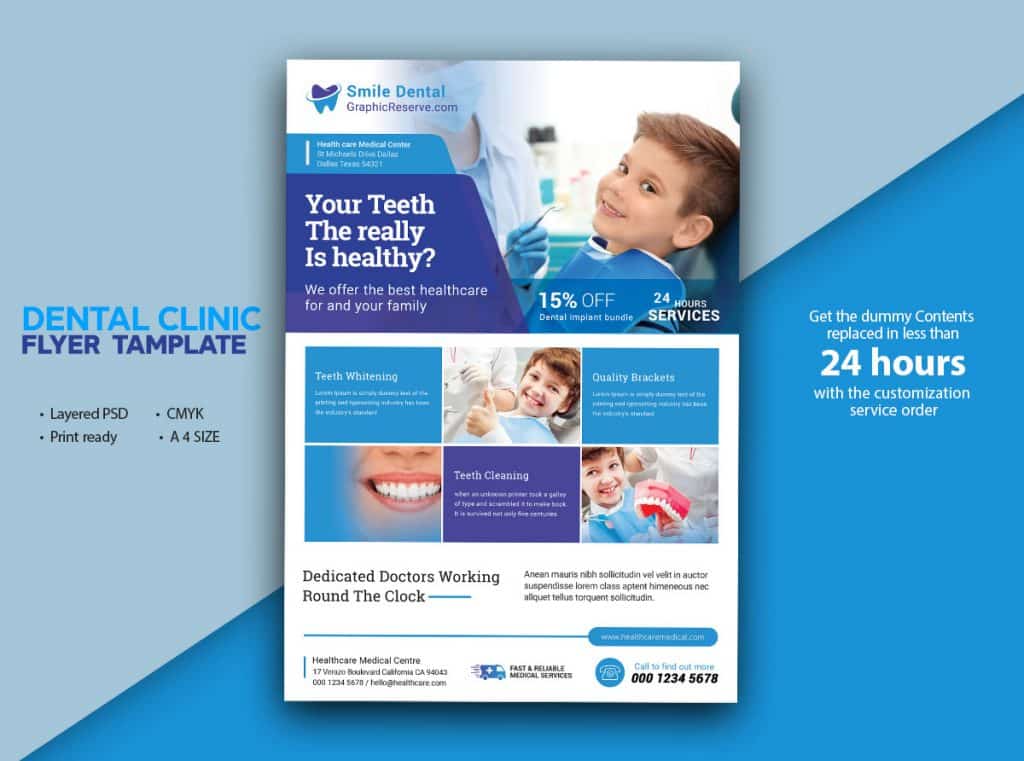 ---
Check out our Pinterest profile for more Dental Marketing Design Templates.