Our plumbing business card ideas template has cool colors and fonts to make it look modern and awesome. Make a great impression on your clients with a business card that shows what your business is all about. 
Amanda Plumbing Canva Business Card Template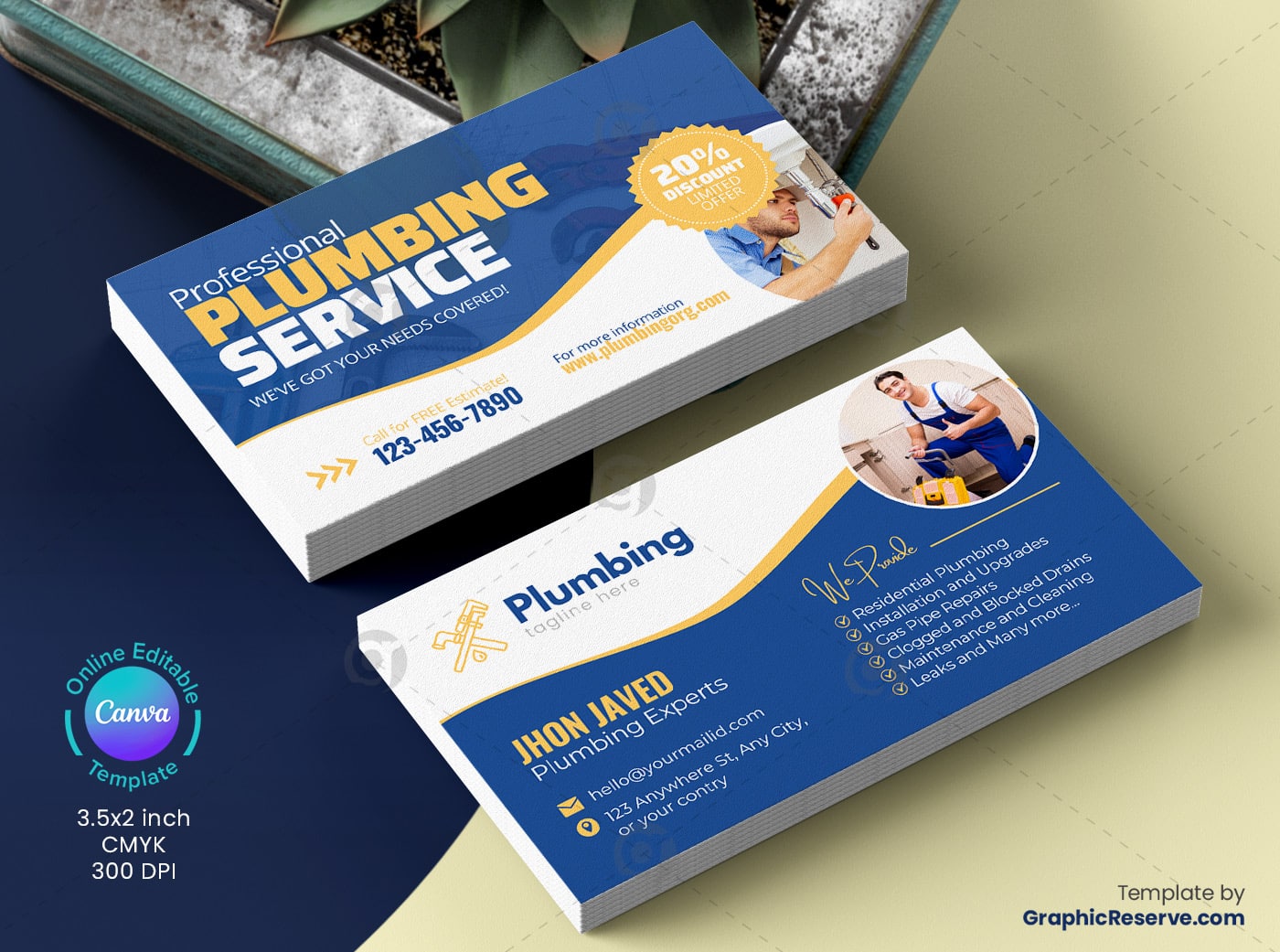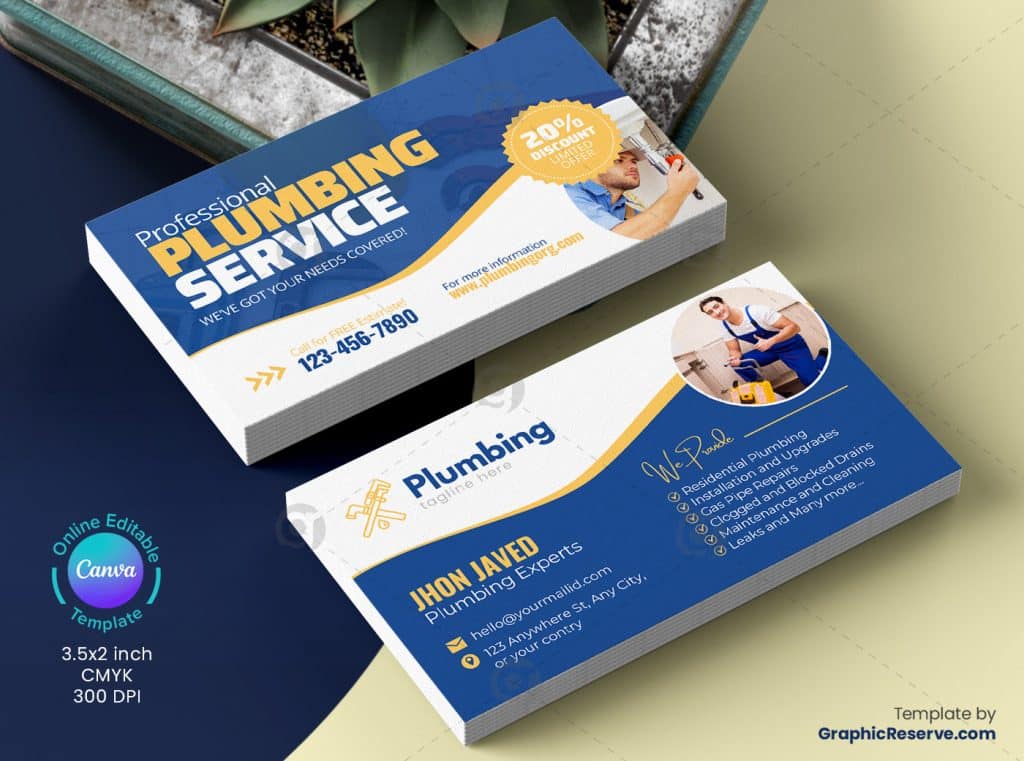 If a plumbing business wants to look trustworthy and professional, it can use the colors blue and white. These colors work well together and give people a sense that the business is experienced and they can rely on them.
The Plumbing Business Card Canva Template is great for plumbers and people who work in plumbing. It has a professional and attractive design.