Are you tired of constantly worrying about your online reputation? We designed Google Review Cards and other Strategic tools for building and maintaining a positive online presence. With these tools, not only can you encourage customers to leave glowing reviews of your business, but you can also respond to any negative feedback professionally and effectively. The importance of having a favorable online reputation cannot be overstated, as it directly affects consumer trust and ultimately, the success of your business. By utilizing Google Review Cards and Strategies, you can take control of your online image and ensure that your business is perceived in the best possible light. Don't let negative reviews hold you back – start using these powerful tools today and see the difference they can make for your business.
Google Review Request Business Card With Thank You Greetings & QR code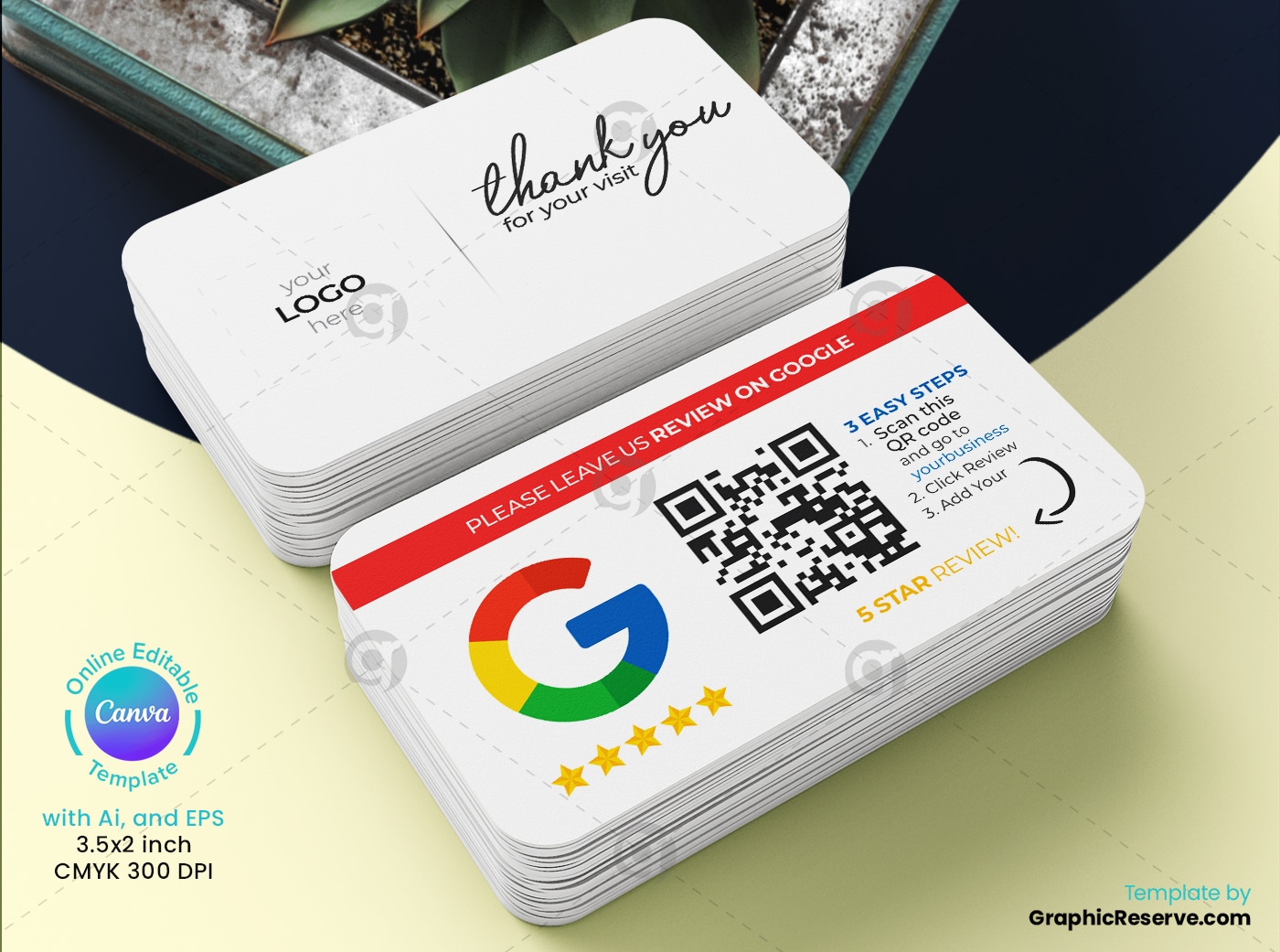 Clean Google review card with QR code and Thank you mentioned on the backside. 
Modern Horizontal Review Card Design Canva Template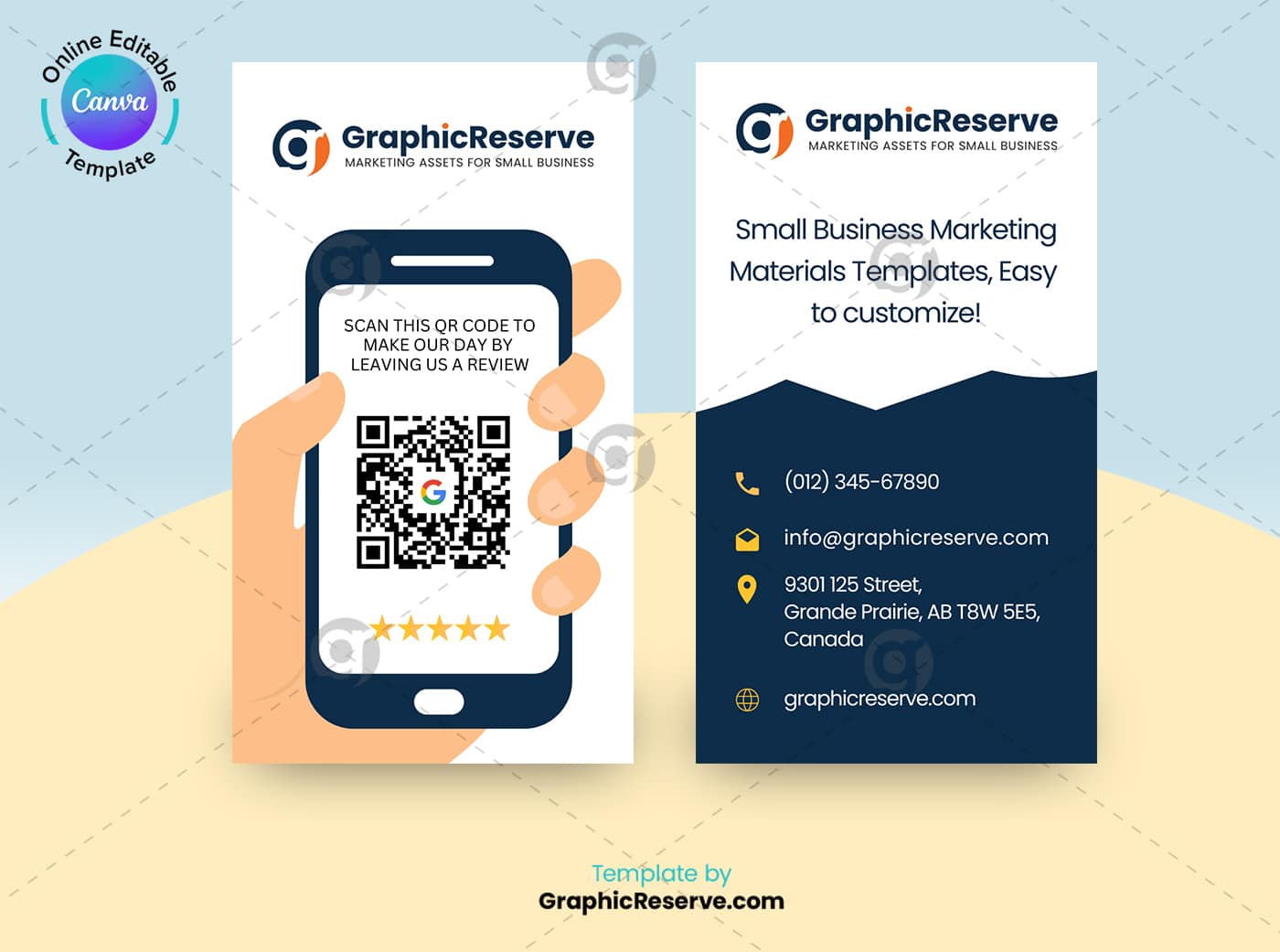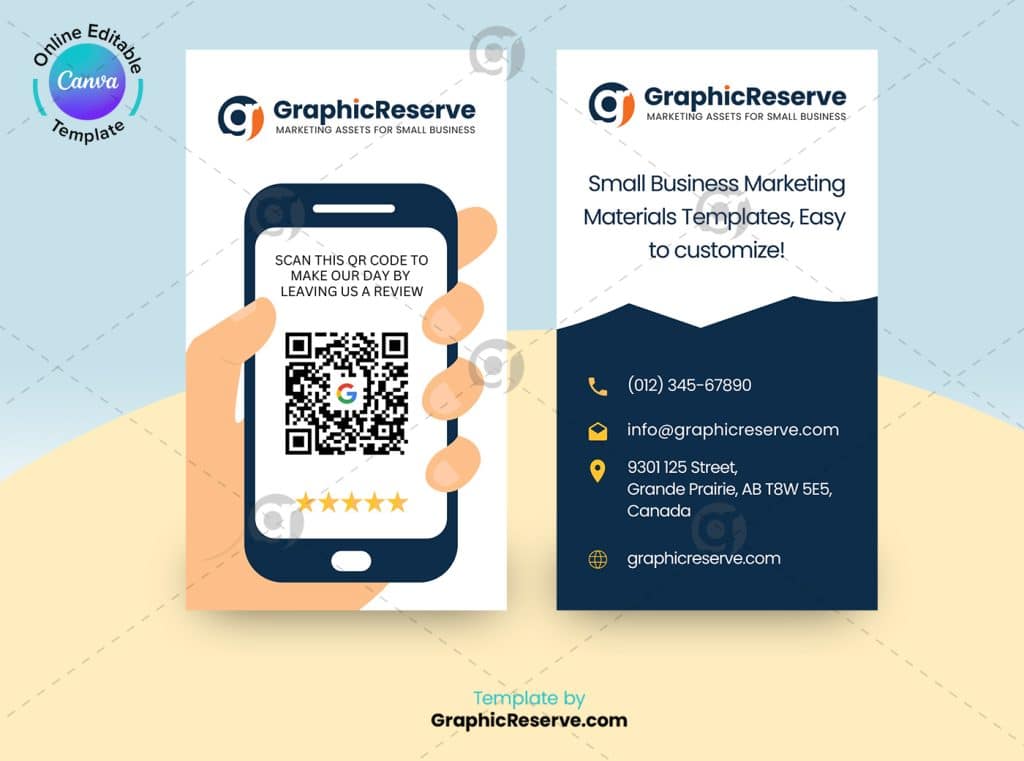 File Format: Canva Template
Size:  2×3.5 inch with .25″ bleed
Features: CMYK, 300 DPI, Free font used
Customer Review Card Design with Instructions on How to Leave the Review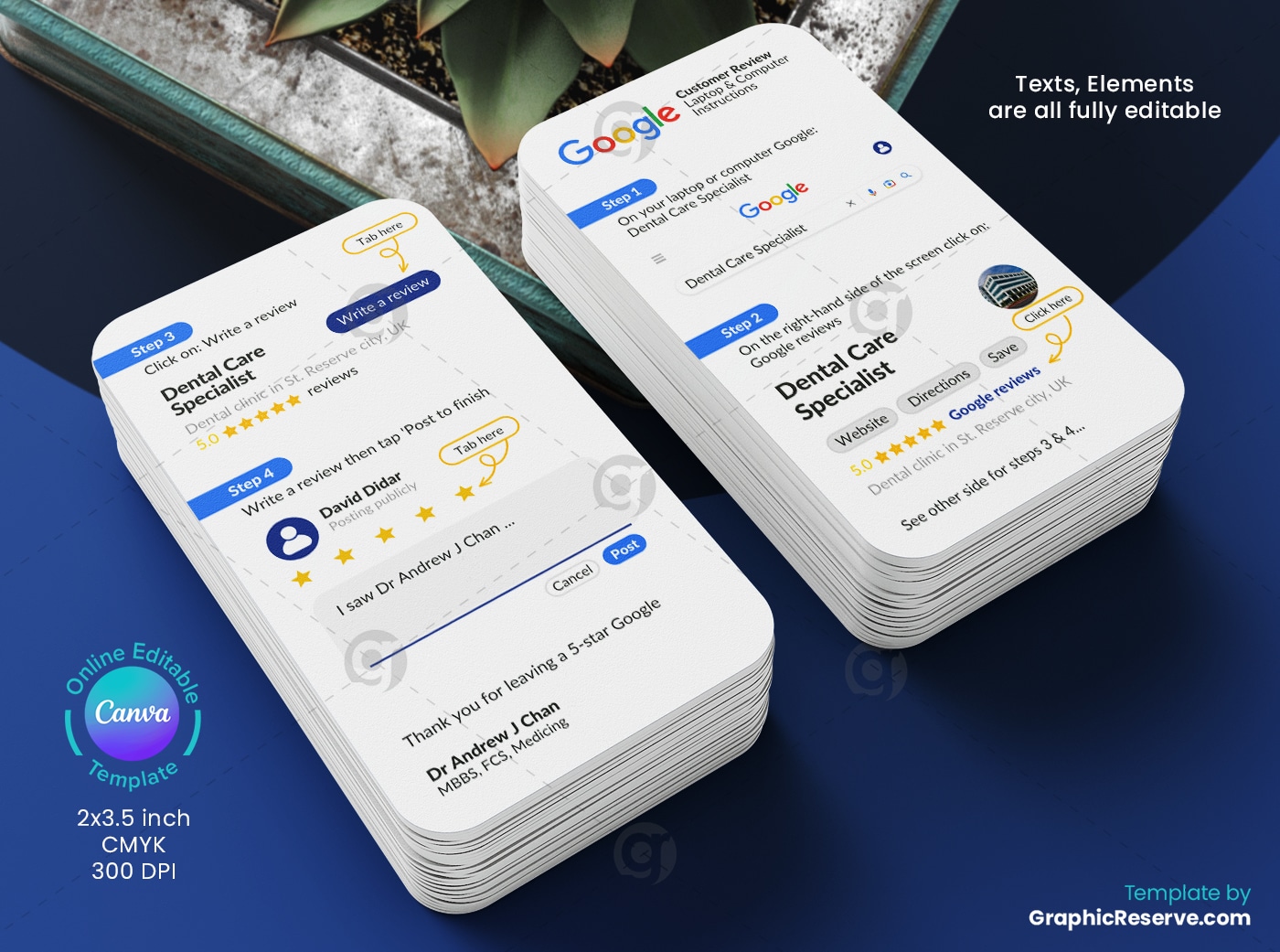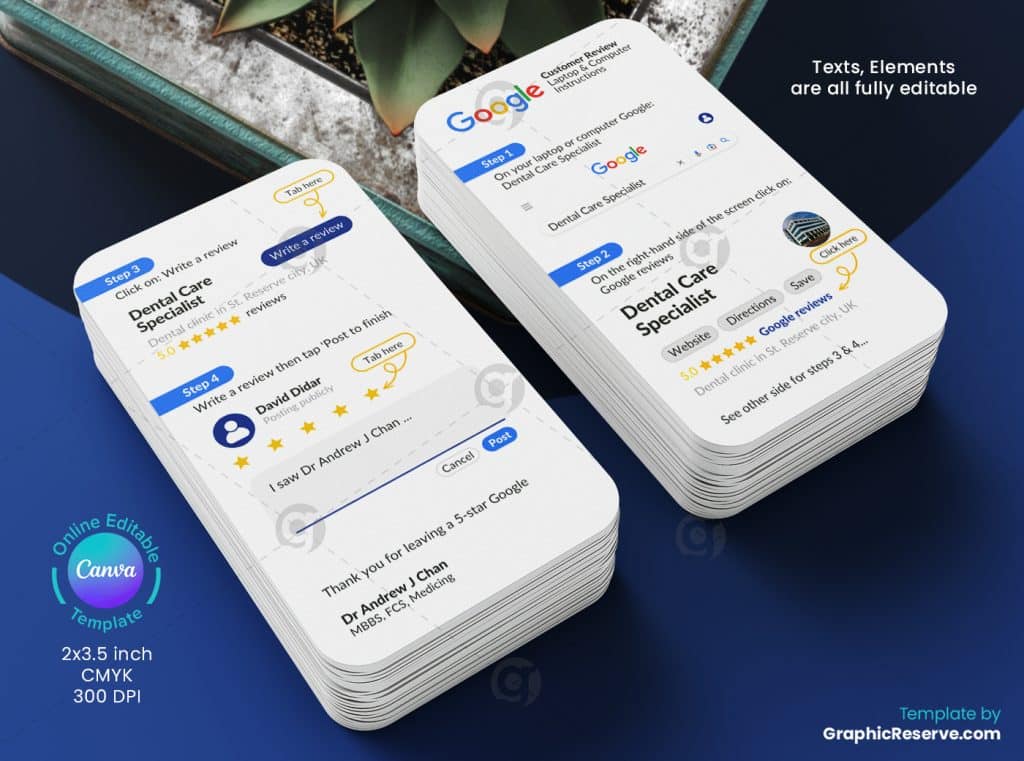 By using this strategy, you can educate your customers on how to leave reviews on your Google My Business profile.
Review Request Flyer Design Template with Coupon Code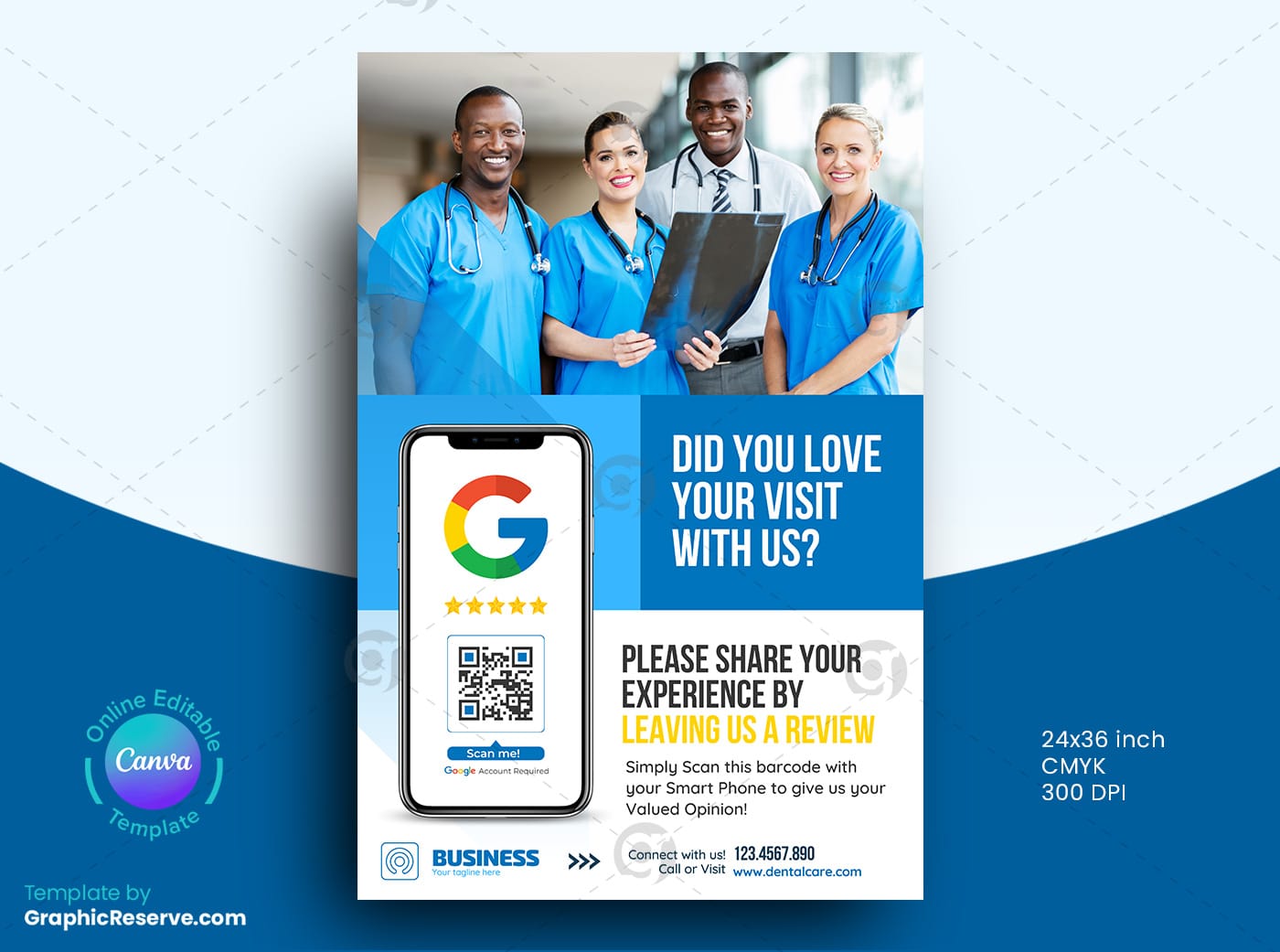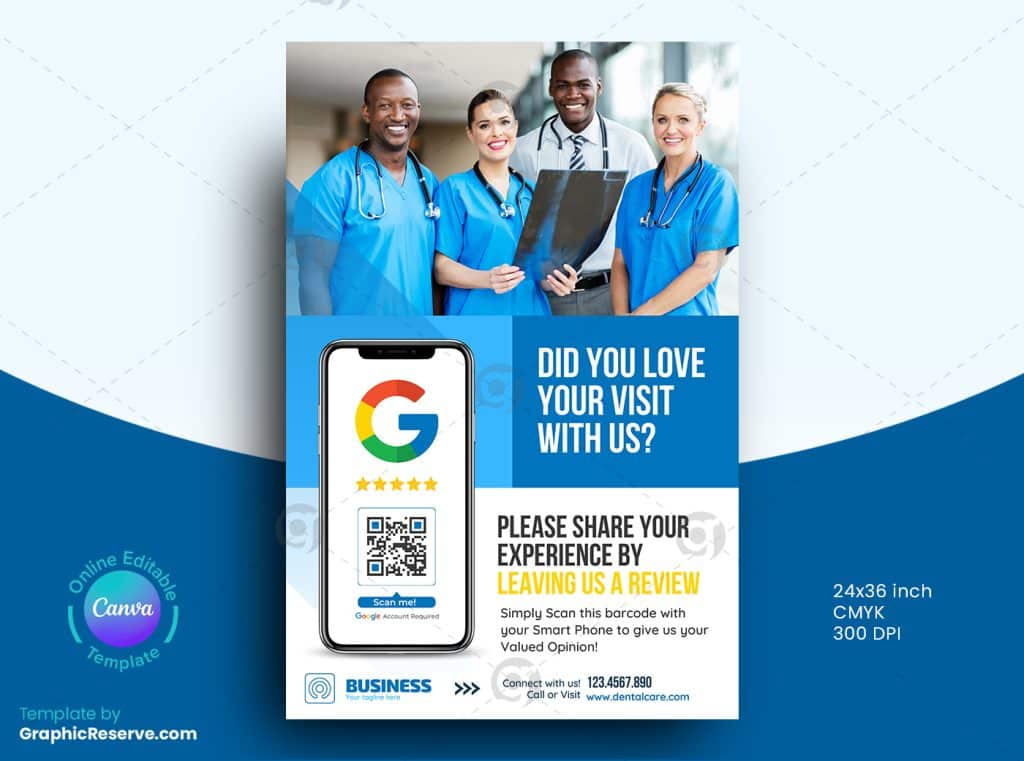 It comes with a coupon code section, encouraging customers to leave a review while also offering an incentive. With easy-to-use editing software, you can add your business logo, and contact information, and even tweak the design to match your brand's color scheme.
Review Request Business Card Canva Templates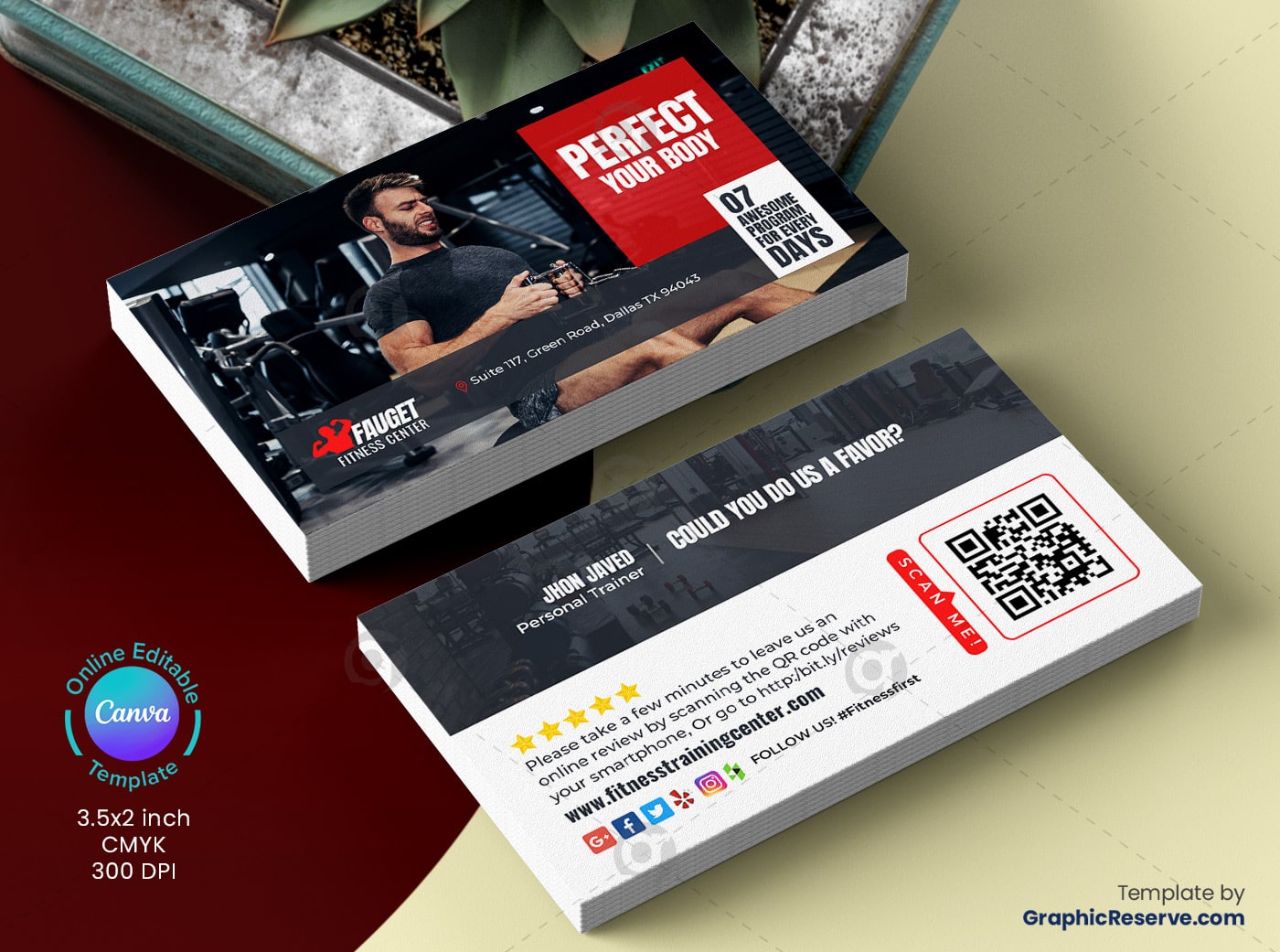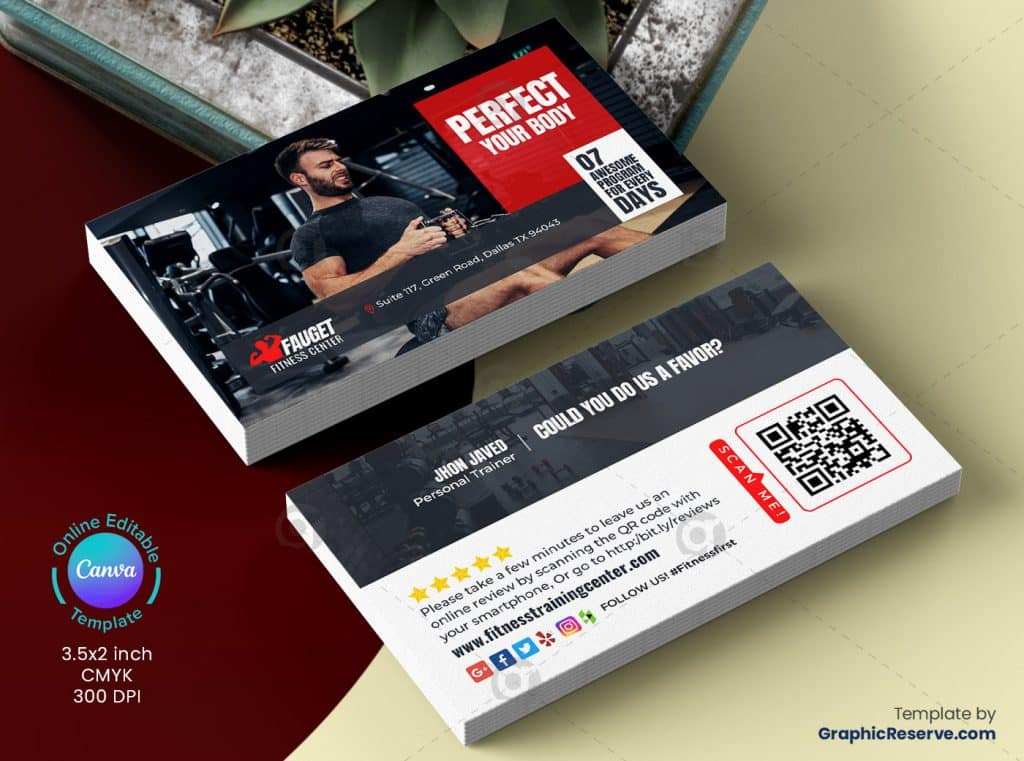 Fitness Business Google review QR code Template for gym center business advertising. Fitness-gym center service marketing business card advertising Canva template. Easy to edit, all you need to know is the basics of Canva to change your details and images then It`s print-ready!  
Google Review Request Rack Card Design Template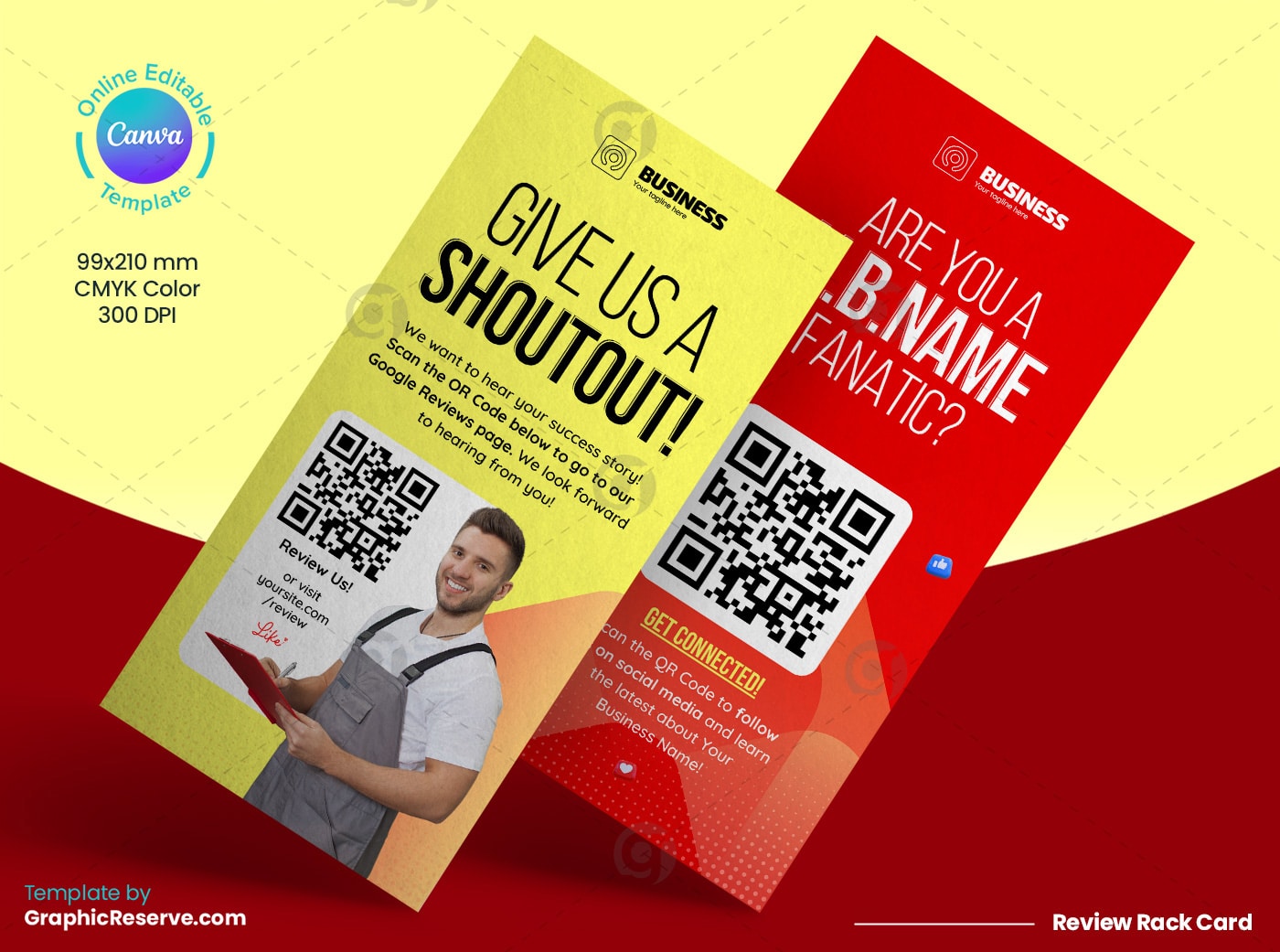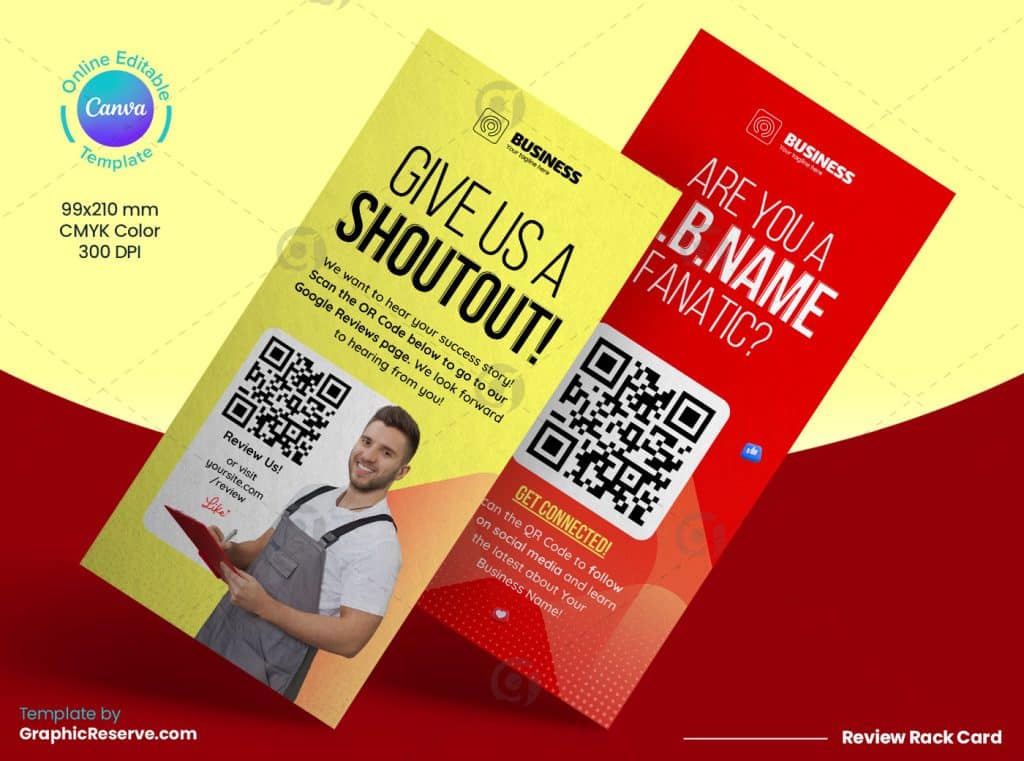 This card will help you tell customers why it's important to leave reviews and ask them to leave one on your Google page. It has a clear message and easy steps to follow, so it's simple for customers to give feedback and help you look good online.