As a solar energy business owner, effective marketing is vital for growth and revenue. To stay ahead in 2024, we've compiled ten solar door hanger examples that will help you stand out and capture the attention of potential customers. These door hangers showcase persuasive messaging and eye-catching designs to promote the benefits of solar energy and your brand. Start planning your next marketing campaign today!
Why use Solar Door Hangers for Marketing?
1. Solar door hangers are perfect for advertising your business or product.
2. Use the door hangers to attract customers and help you get in front of their eyes.
3. They can be used as a way to promote your products or services.
4. They can be used as a way to increase brand awareness.
5. These Solar flyers are easy to edit and takes very little time to make them print-ready.
How Solar Can Save You Money
One of the most important things you can do to improve your business is to cut down on expenses. One way to do this is by using solar energy. Solar energy costs less than traditional methods of lighting, and it can also be used to power devices like home appliances and cars. Additionally, solar energy can help you save money on your electric bill.
1. Eye-catching and Bold Door Hanger
The high-quality design features bright, eye-catching colors and clear messaging that help potential customers understand the benefits of solar power.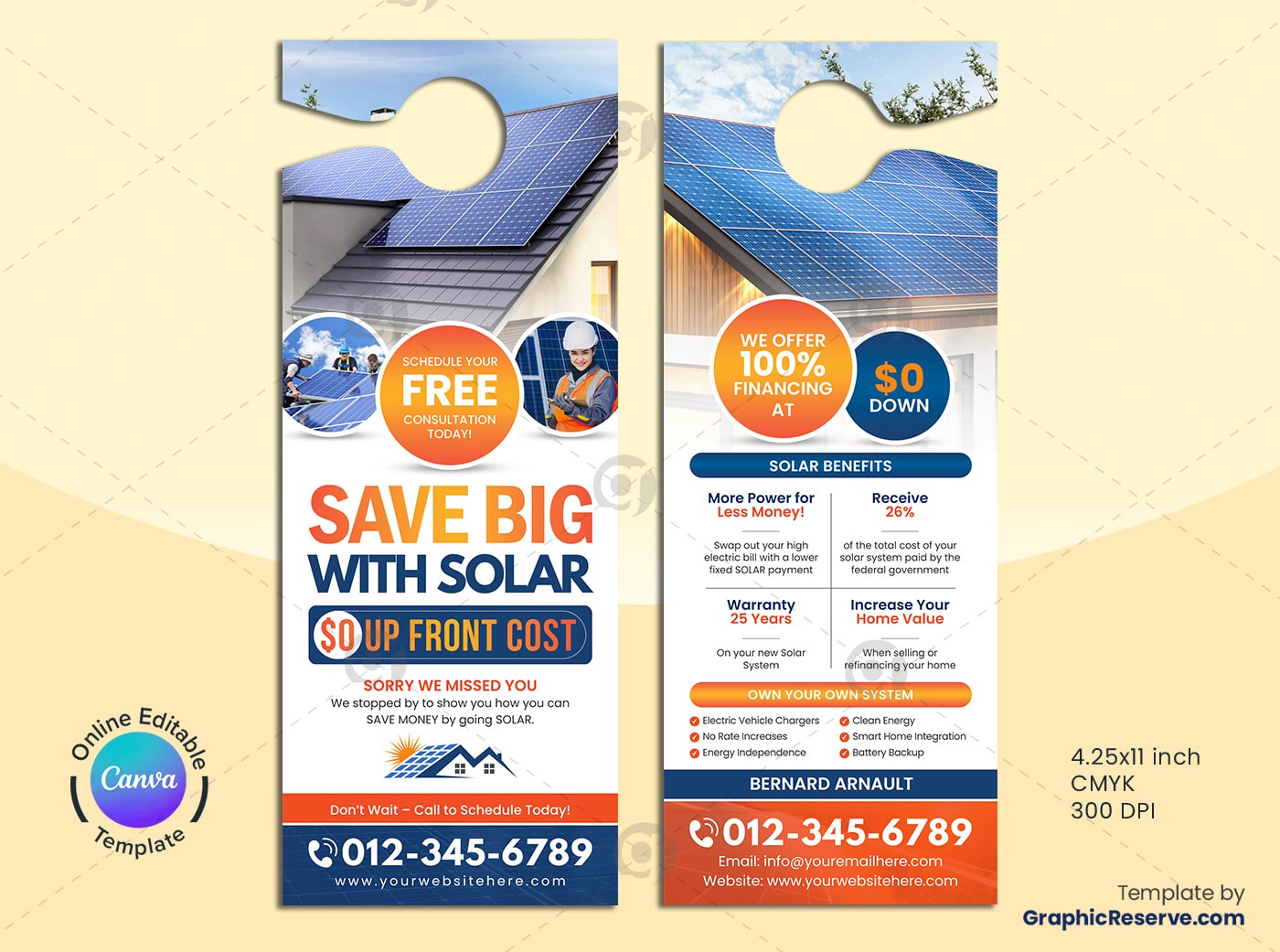 2. Modern Looking Solar Door Hanger
This solar marketing flyer template is perfect for a simple website design. It's easy to customize and works well with any color scheme. You can use this flyer to promote your business or product. Size: 4.25 x 11 inch +.25″ bleed, CMYK, 300 DPI, Free font used, Editable Layered Ai, Eps, and PDF files.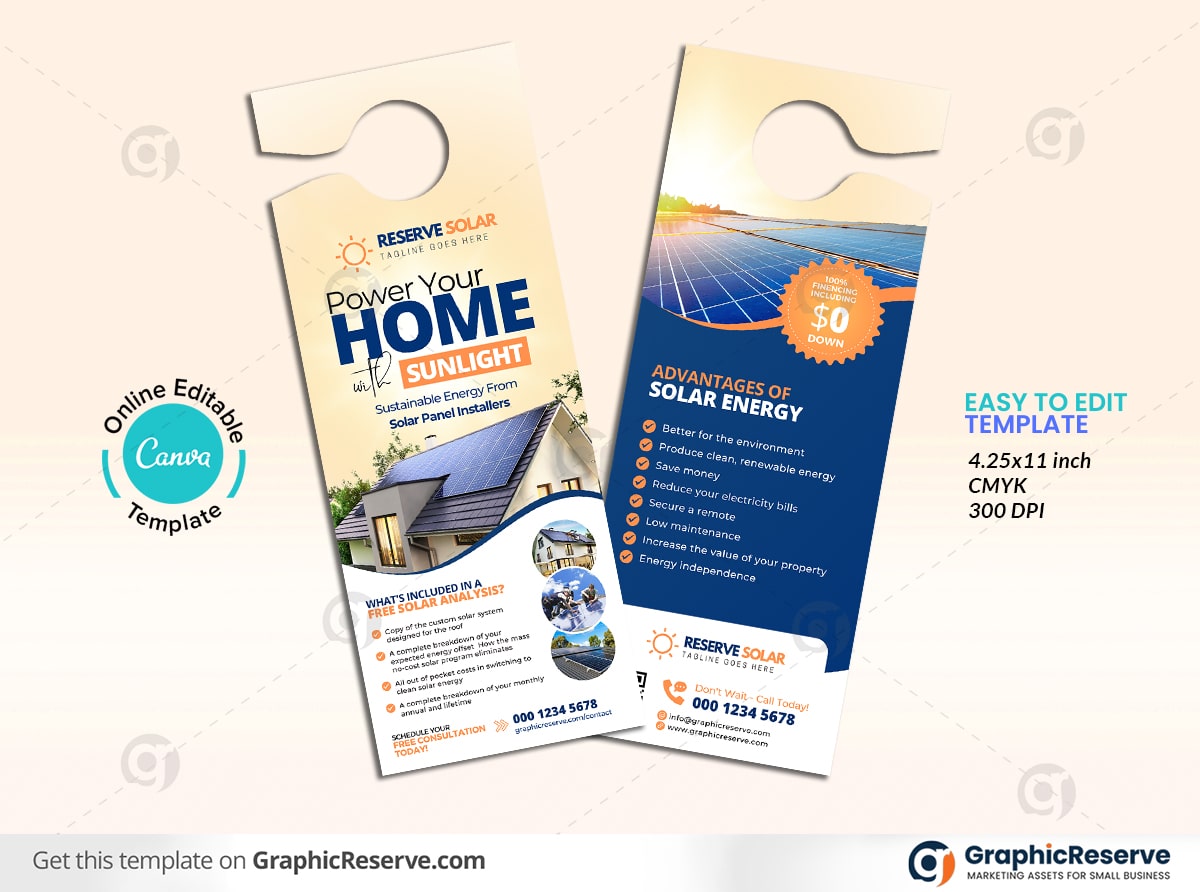 3. Zero Down Payment OFFER Solar Door Hanger Template
This device allows you to use solar power at your home without paying anything upfront. The offer requires no initial payment and allows you to start using solar power right away.
4. Bold and Eye-catching Door Hanger (Custom will notice)
This door hanger is solar-powered, meaning it's environmentally friendly and cost-effective. It automatically charges during the day and glows at night, adding a stunning touch to your home even after the sun sets.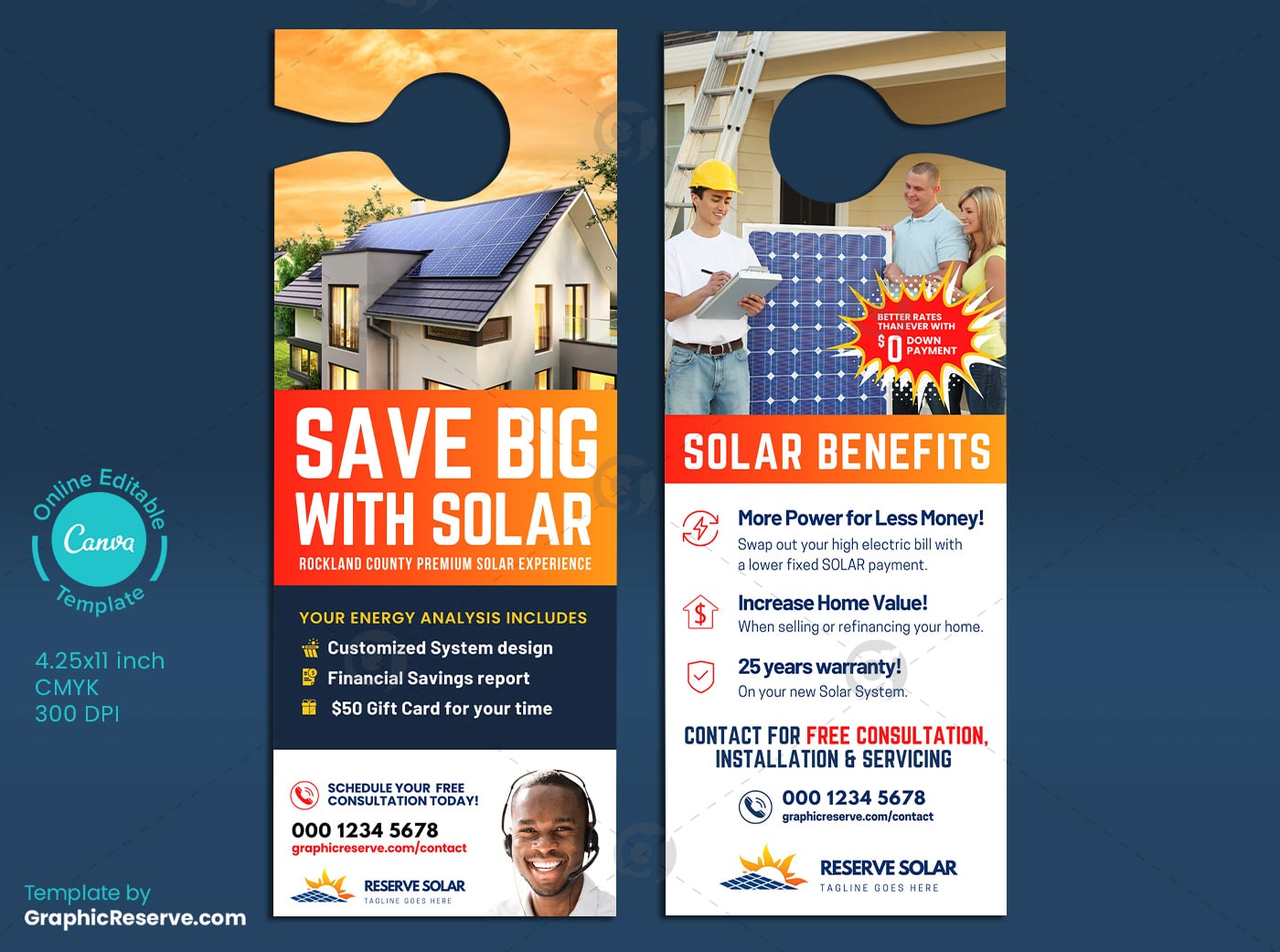 5. Solar Door Holder with Gift Card Offer
This Door Hanger Design Template is made for Solar Energy Companies, but can also be used for other companies. You can change the details on the template, such as pictures, words, and colors. Editing is simple and quick.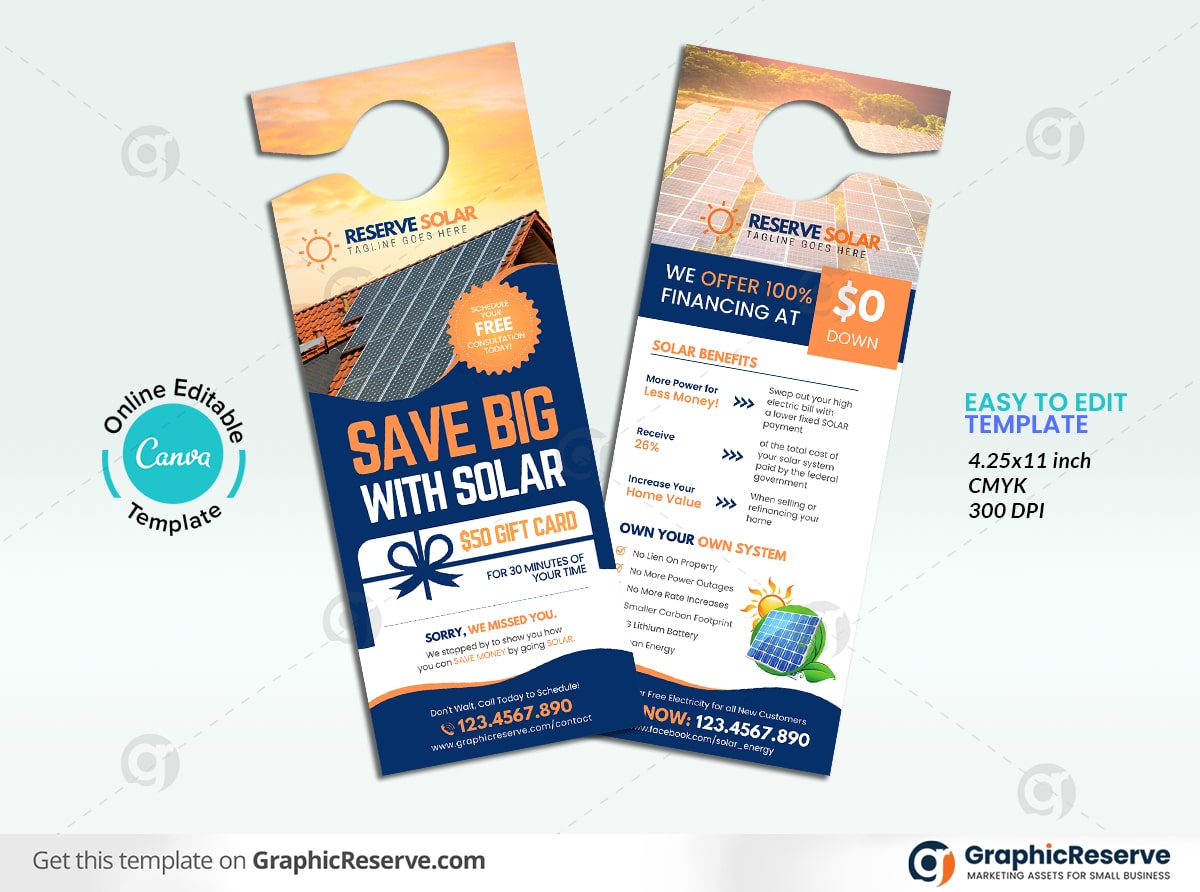 6. Solar Roof Repairing Service Door Hook Canva Template
This door hanger shows some images of the solar roof. It shows that they offer 100% financing at $0 down. The solar system & solar benefits are shown in the back part.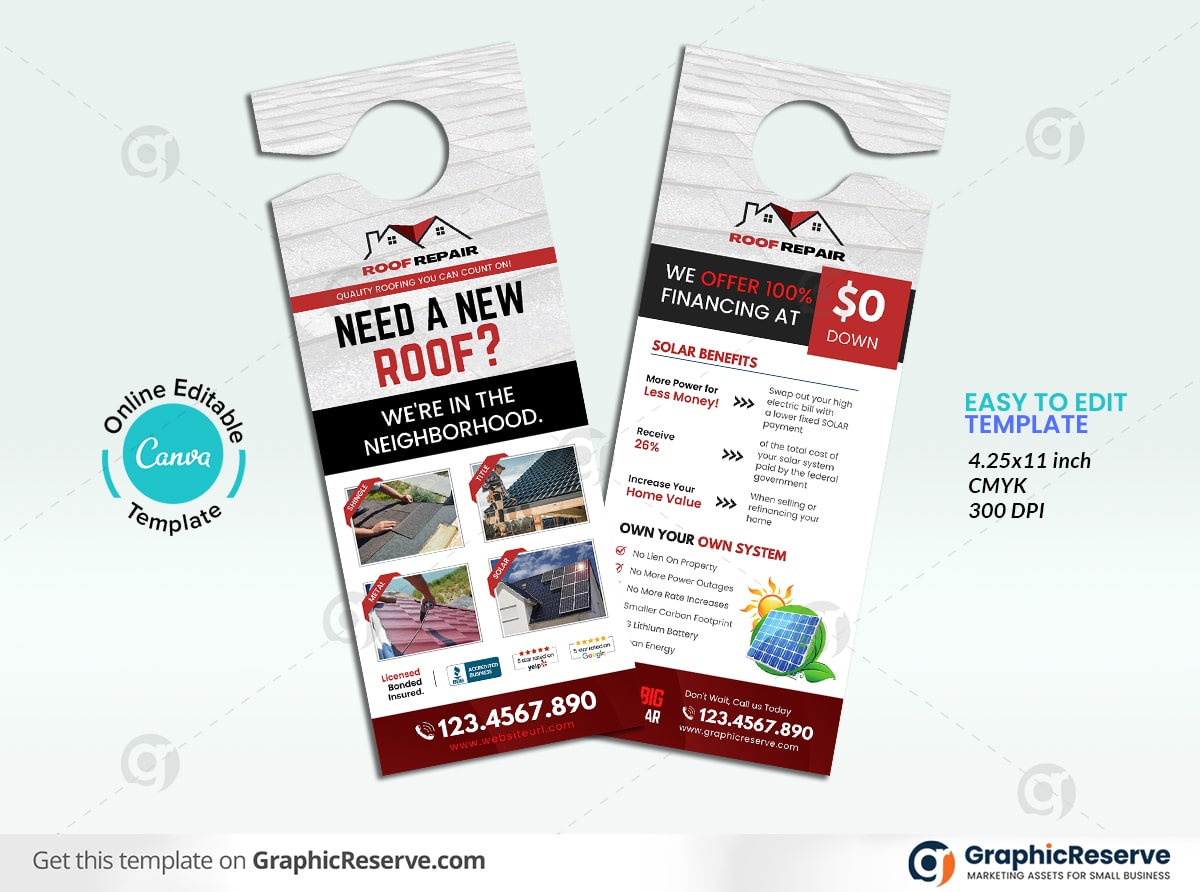 7. Door Holder for Solar Roofing Business Marketing
It allows you to showcase your expertise, highlight your services, provide contact information to your potential customers, and raise awareness about the potential benefits of solar roofing.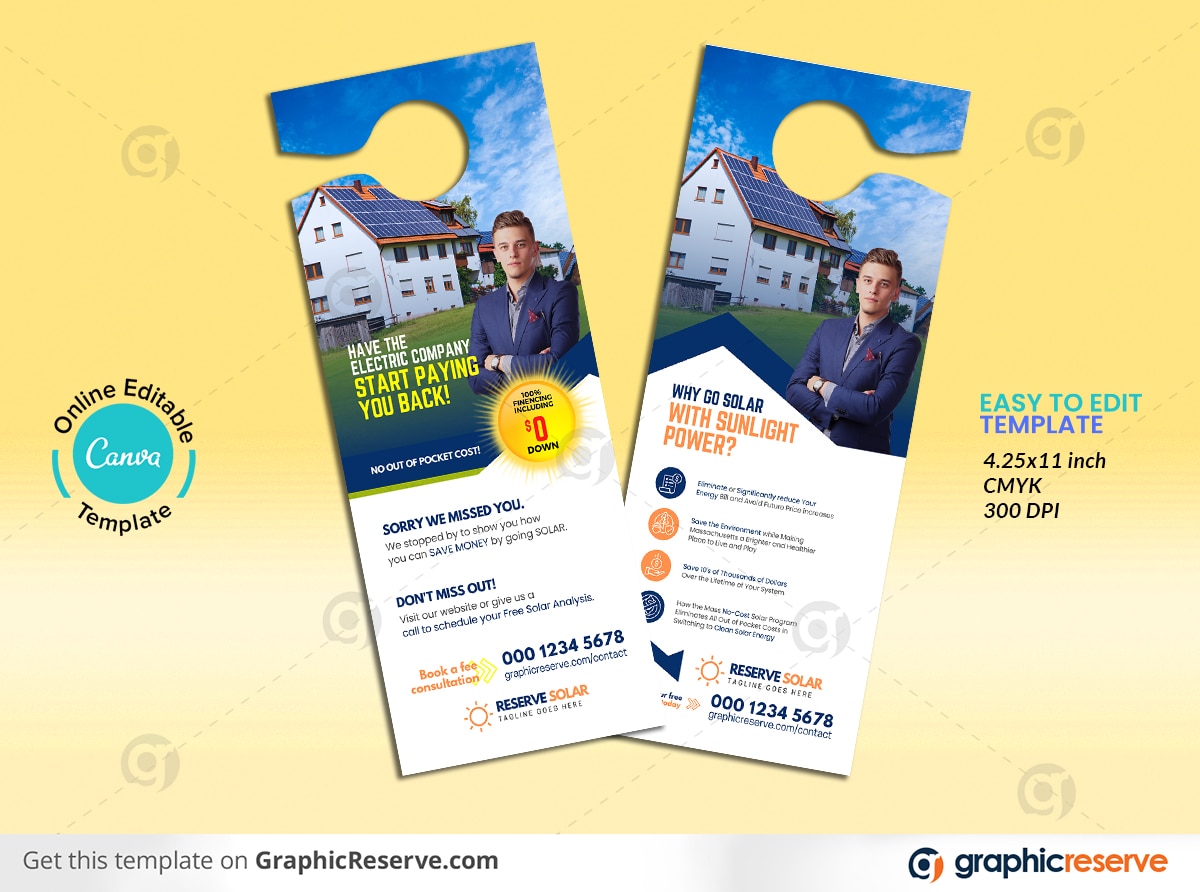 8. Solar Energy Door Hook Design Template
This design has a sunshine symbol, easy-to-read words, and space for your message and contact details. You can adjust it to your liking with the Canva tool.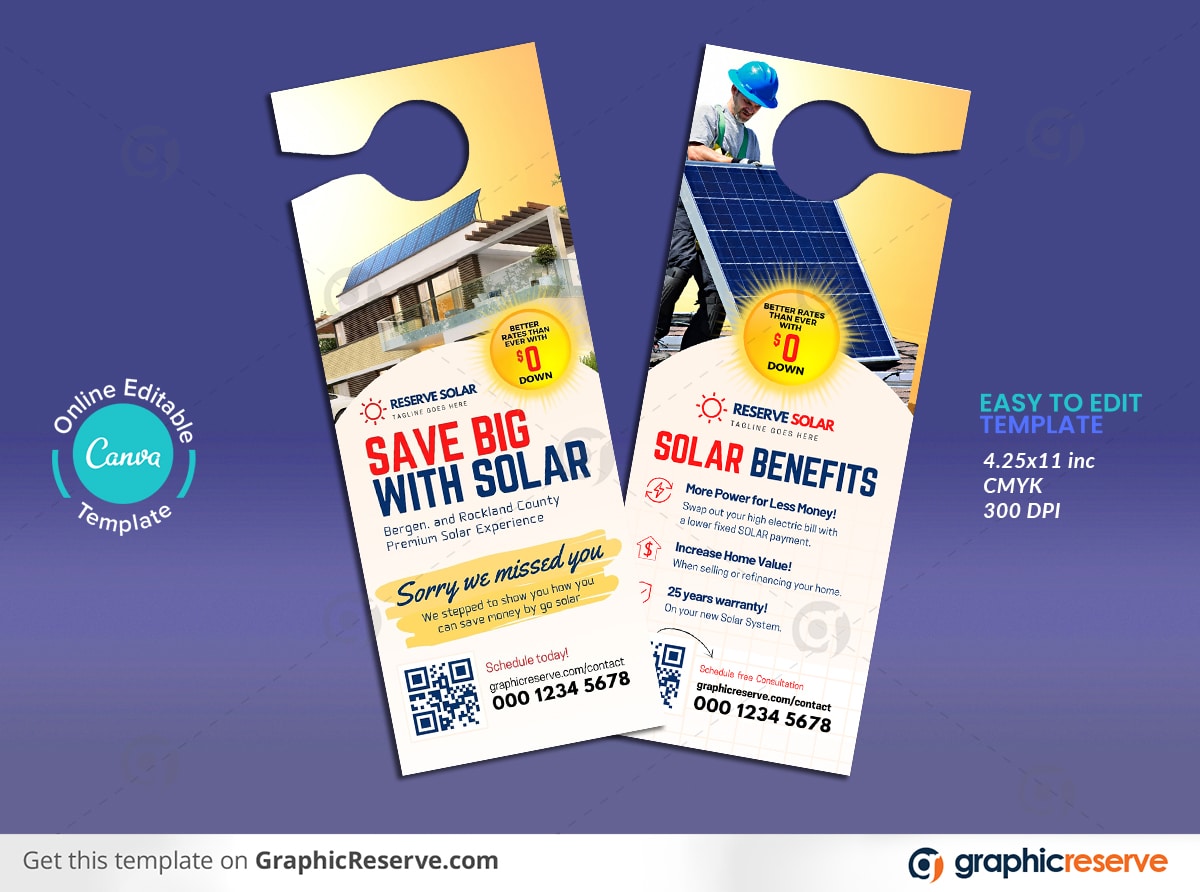 9. Solar Power Installation Service Marketing Door Holder
Printed on high-quality cardstock, this door hanger is designed to catch the attention of homeowners and inform them about the benefits of solar power.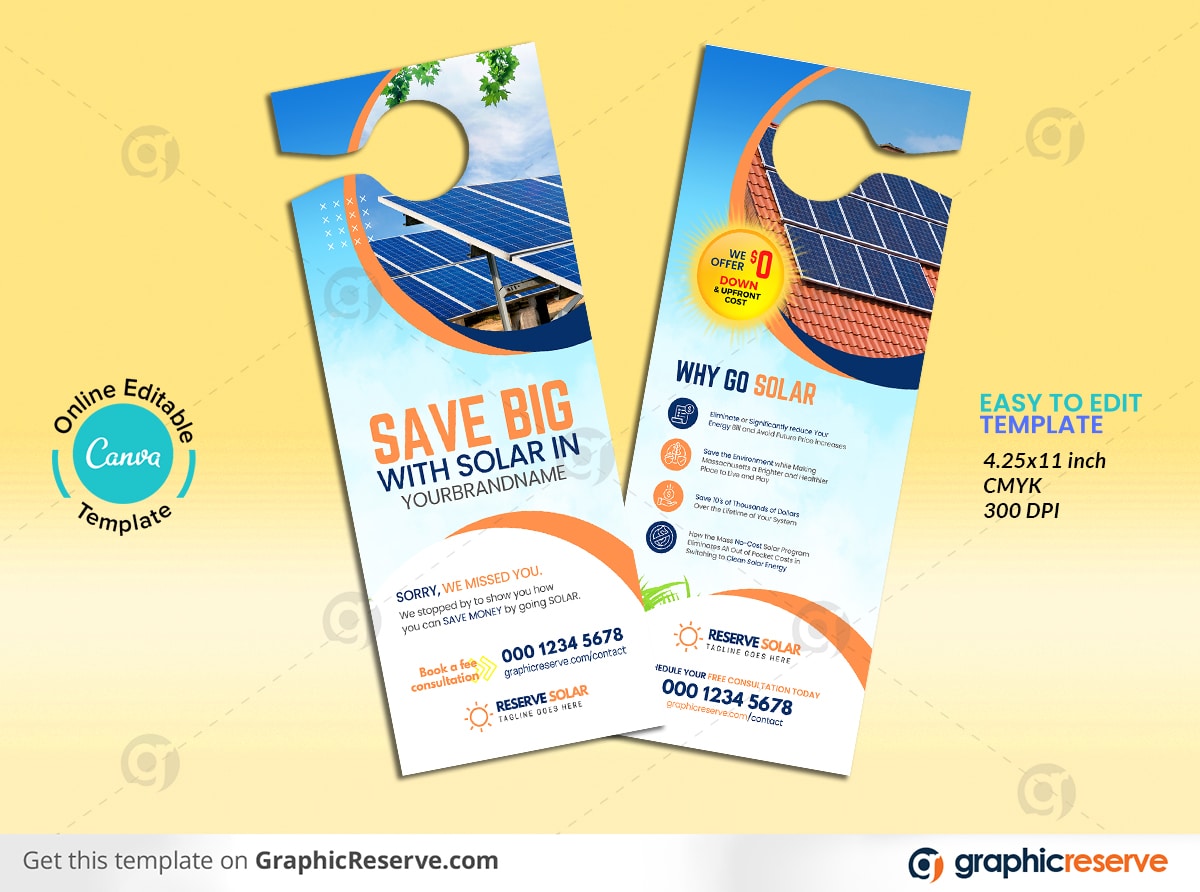 10. Solar Panel Marketing Door Holder Design Template
The template includes space for your company logo, contact information, and a clear message promoting your solar power services & helping you attract new customers and increase your business's visibility in the community.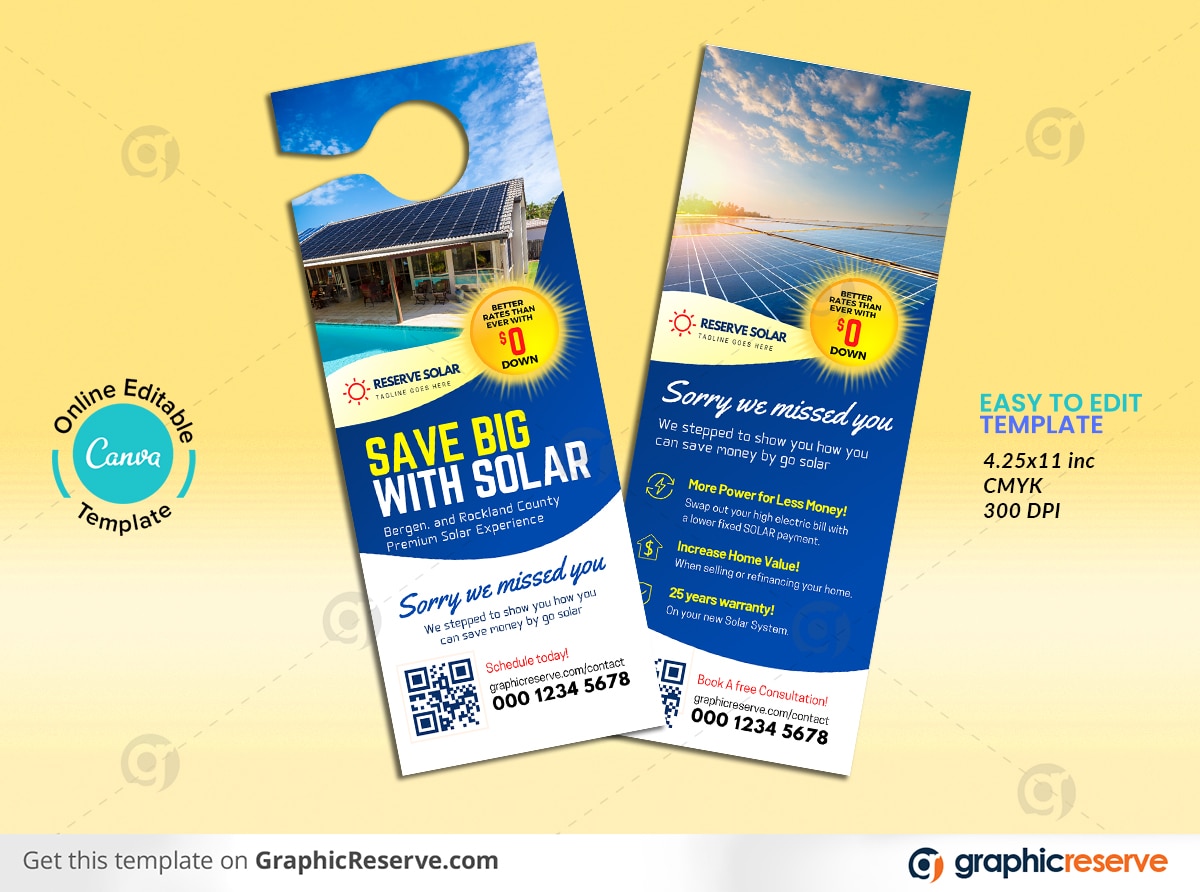 11. Sublunar Door Holder Design Template
Its lightweight and durable construction makes it easy to handle, and its compact design ensures that it won't take up too much space in your workspace.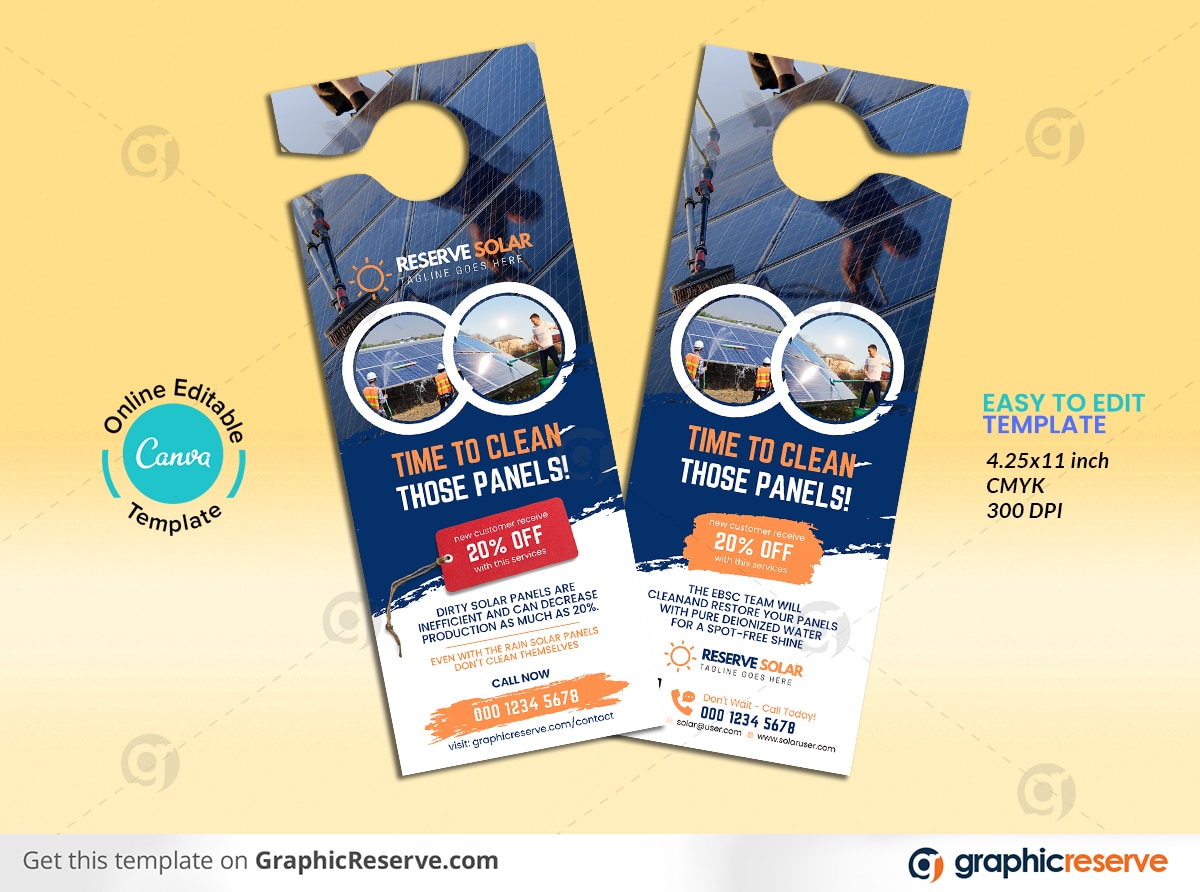 Solar Maintenance Guidelines Flyer
1. Make sure the flyer is large enough to show the entire photo or video of the solar system.
2. Use design programs like Adobe Photoshop or Illustrator to make awesome graphics. Take advantage of the resources they offer.
3. Use a white or light blue background for the flyer so that it doesn't clash with your other marketing materials.
4. Use a large font to make sure the text is easy to read.
5. Make sure the text is brightly colored and easy to see against all other elements in your flyer or door hanger design.
The Solar System Flyers Template
This solar flyer template is perfect for targeting African-American men between 23 and 35 years old who make at least $35,000 a year. You can use this flyer to promote your business on social media, and it will help you target a specific audience. The design is simple and easy to customize, so you can add your personal touches to make it your own.
The solar system flyers template is available for free on the web.